Rivet lets you more easily communicate and coordinate with people that are both part of your organization and outside of it. To assure other organizations can find you, you'll want to add details to your company's page.
If you've already set up the basics for your company, here's how to add additional details to that page:
1. Open the Rivet app and tap the 'People' tab found on the bottom navigation bar.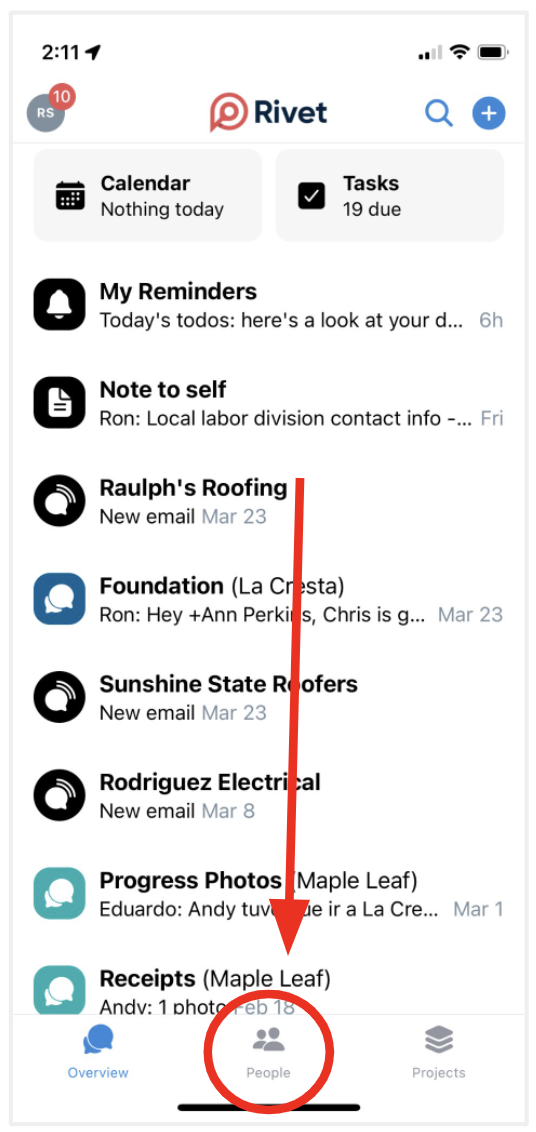 2. Next, tap your company's card, or the blue text that says 'Manage Team'.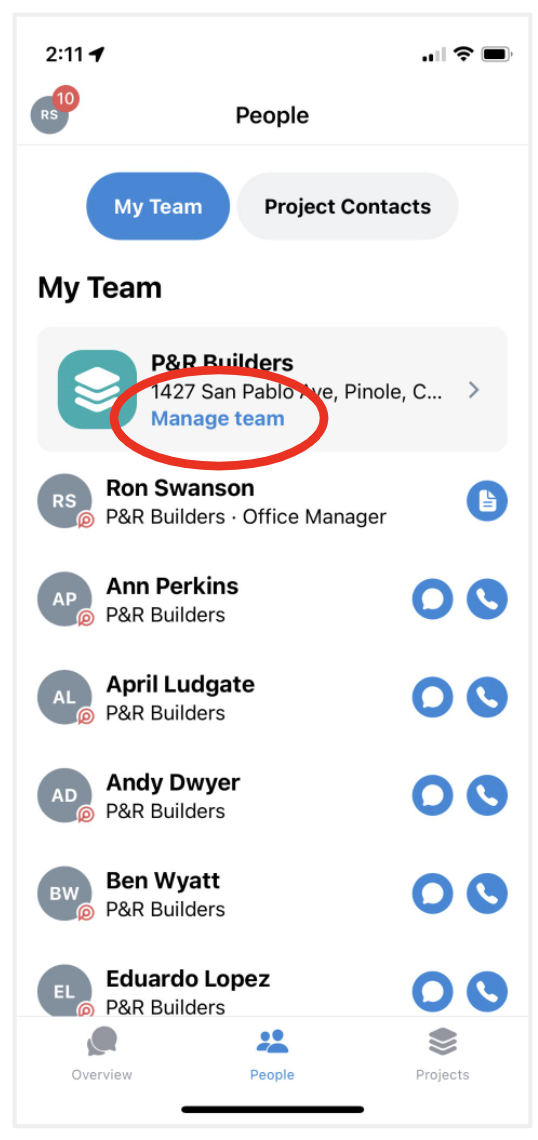 3. You are now on your company admin page. To add additional details about your company (like phone number, email, etc.), tap the blue text in the top right hand corner that says 'Edit'.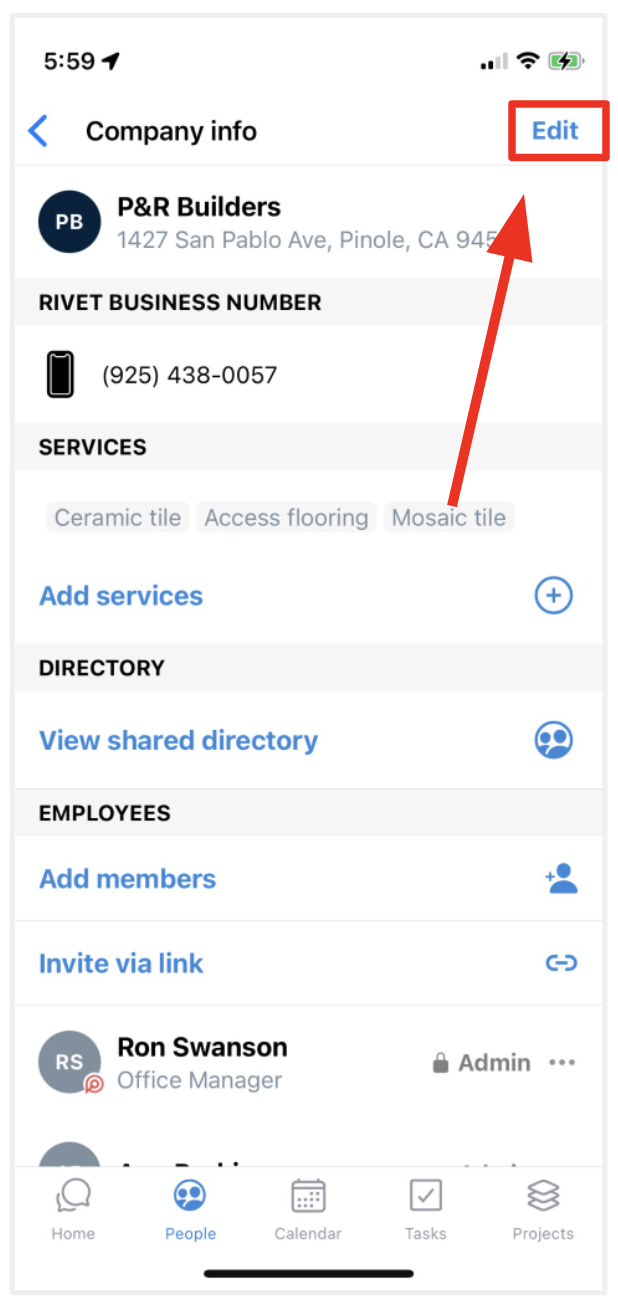 4. Once here, add any missing details, and tap the blue 'Save' button found in the bottom right hand corner of the screen. That's it!
On your Company admin page, you can also add and remove team members, make people admins (if you are an admin), add services your company performs, or get a Rivet number if you want to be able to send and receive text messages and transcribed voicemails in channels.
To add team members to your company: Under the 'Employees' section, tap the blue text that says 'Add members'. This will bring up your phone's contact list (if you've granted permissions). Simply select people from your contacts, and hit the blue button in the bottom right hand corner labeled 'Invite'. This will shoot them a text with a blurb about the app, and a link to download the app.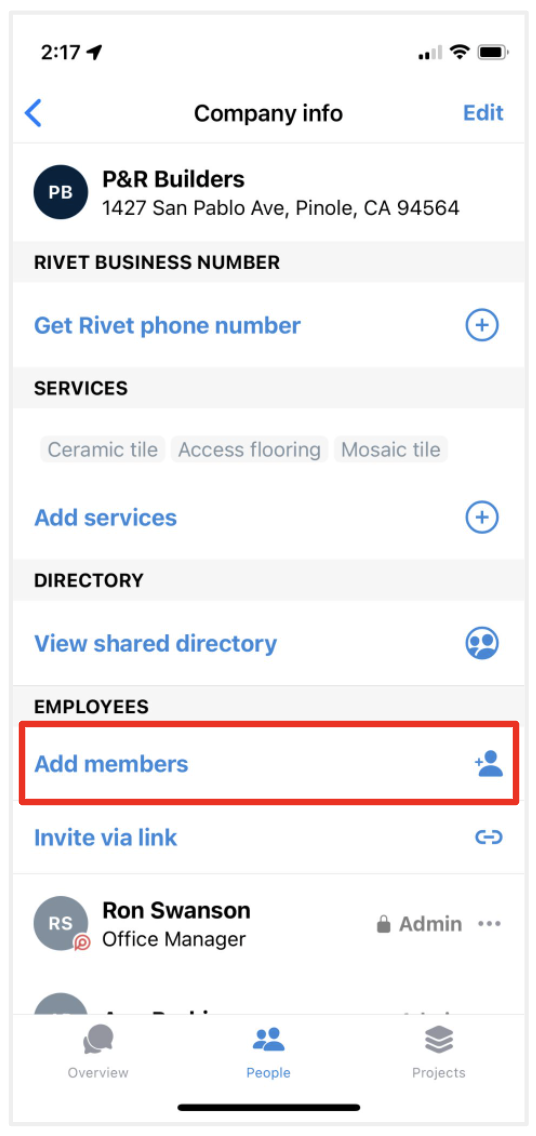 NOTE: If you have not granted permissions to your phone's contacts, you will have to add people one at a time by tapping the gray button that says '
New contact
'. For contacts added, they must have a phone number and name.
Here's an article on app permissions.
To set employee permissions: Tap the three dots (•••) to the right of any person's name to make them an admin, remove them as admins, or remove them from the company.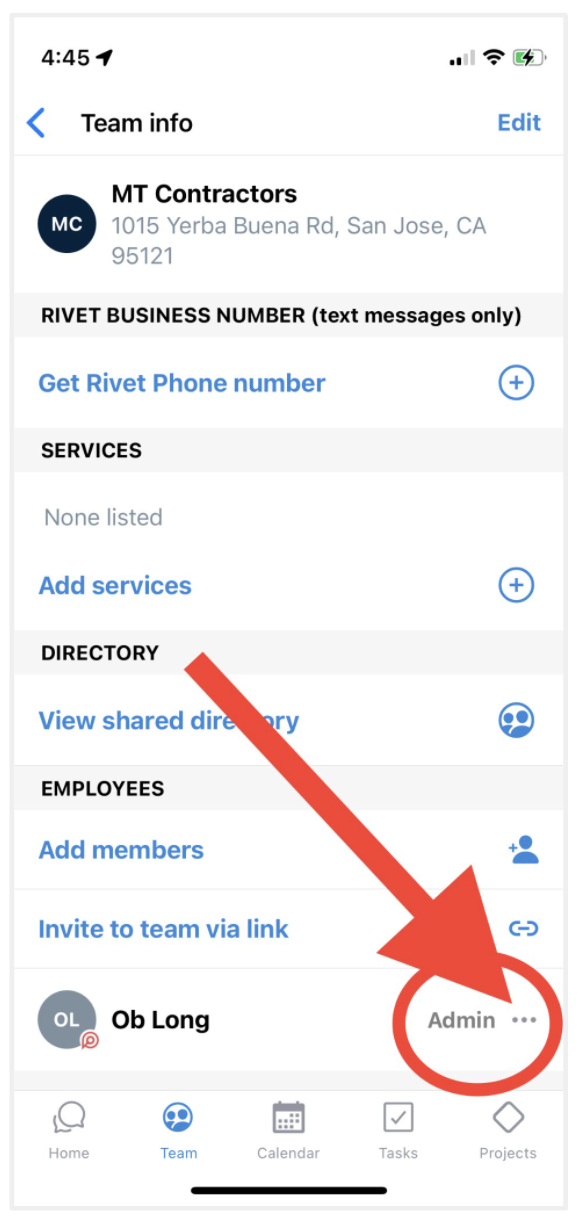 To get a Rivet business number: Tap the blue text that says 'Get Rivet Phone number'.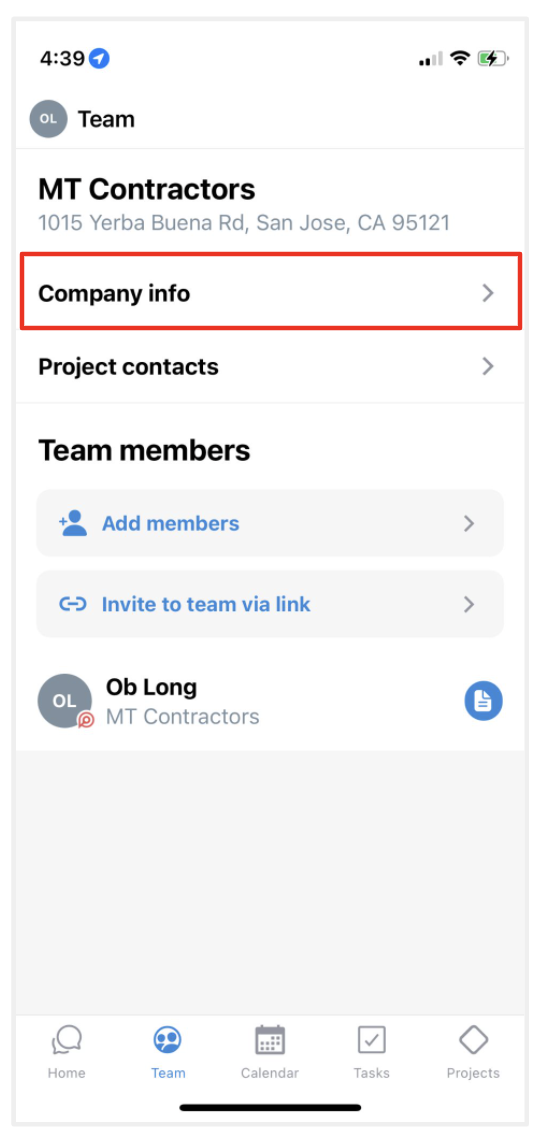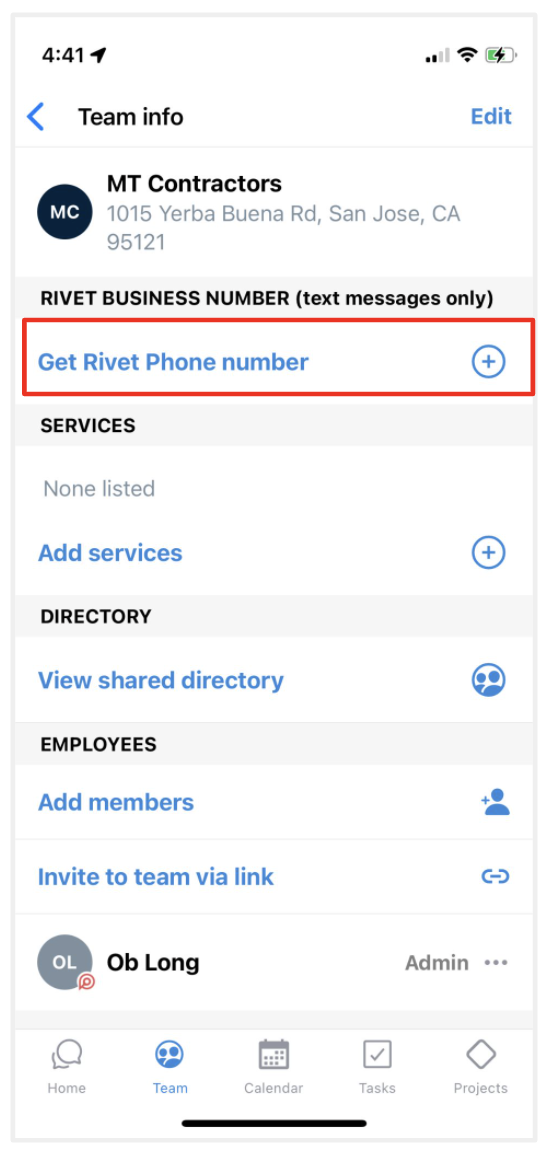 If you have additional questions, reach out anytime: help@joinrivet.com