On Rivet, you can send and receive text messages and transcribed voicemails in a channel where more of your team can see, respond to, and take action on conversations that were previously siloed in text assuring fewer tasks are dropped and partners or customers get a response faster.
In order to use this feature on Rivet, you need to claim a business number.
Here's how to get a Rivet number:
1. In your mobile app, tap the 'People' section in the bottom navigation.
2. Once there, under 'My Team', tap your company card highlighted below.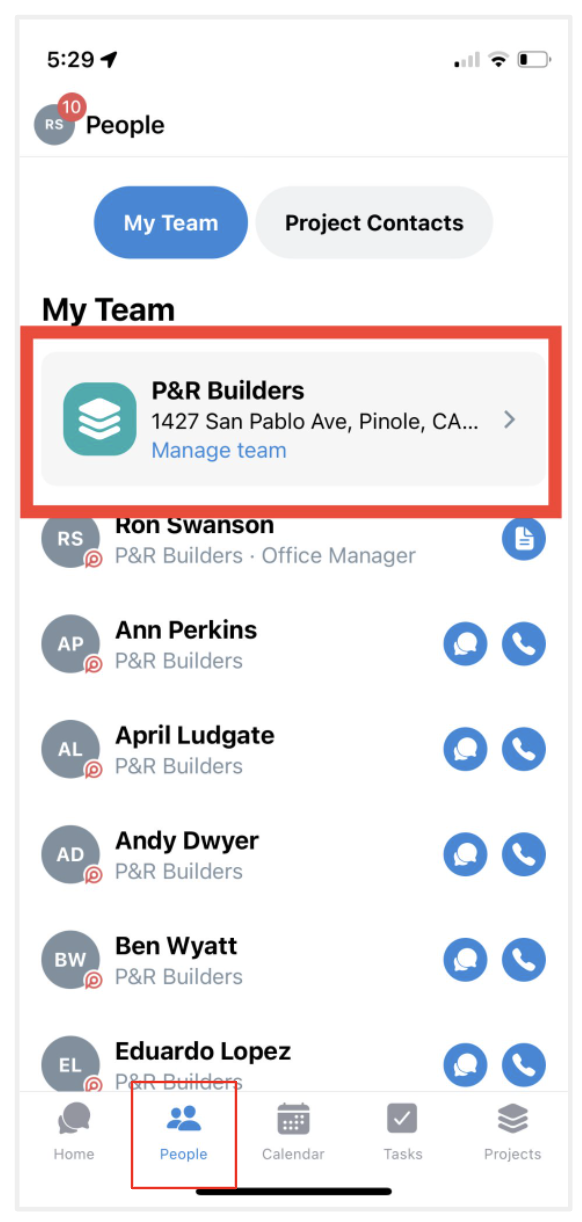 3. Next, tap the blue text that says 'Get Rivet Phone number'.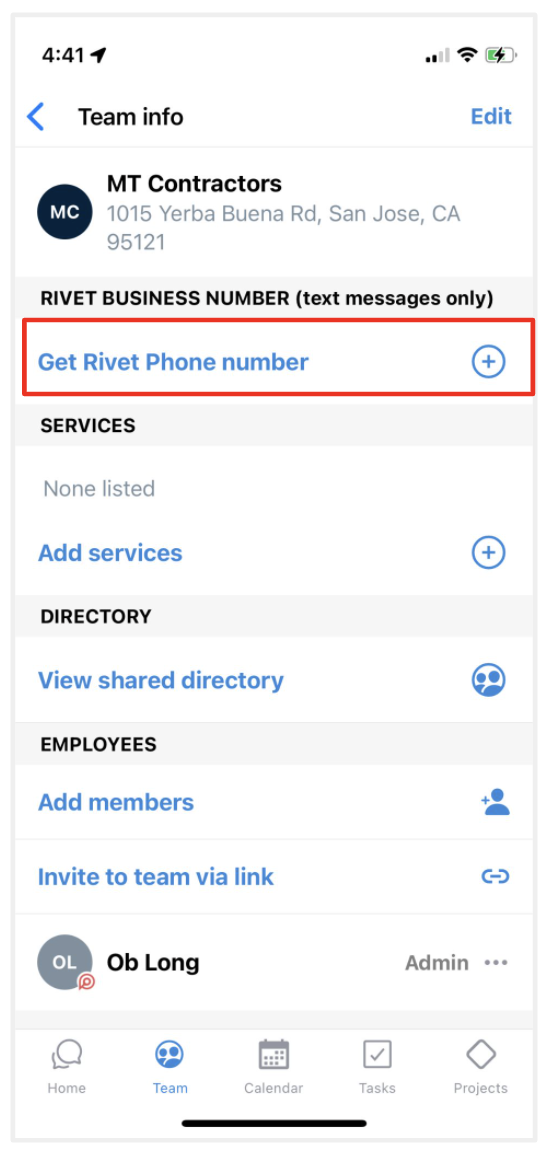 That's it! We'll automatically assign you an area code based on your company's location. If you have additional questions, or would like a different area code, reach out here: help@joinrivet.com.