Rivet lets you more easily communicate and coordinate with people that are both part of your organization and outside of it. To make it easy to communicate with your team, control their access to things, and assure other organizations can find you, you'll want to set up your company page, add your employees, and set permissions.
Here's how to do it:
1. Open the Rivet app and tap the 'Team' tab found on the bottom navigation bar.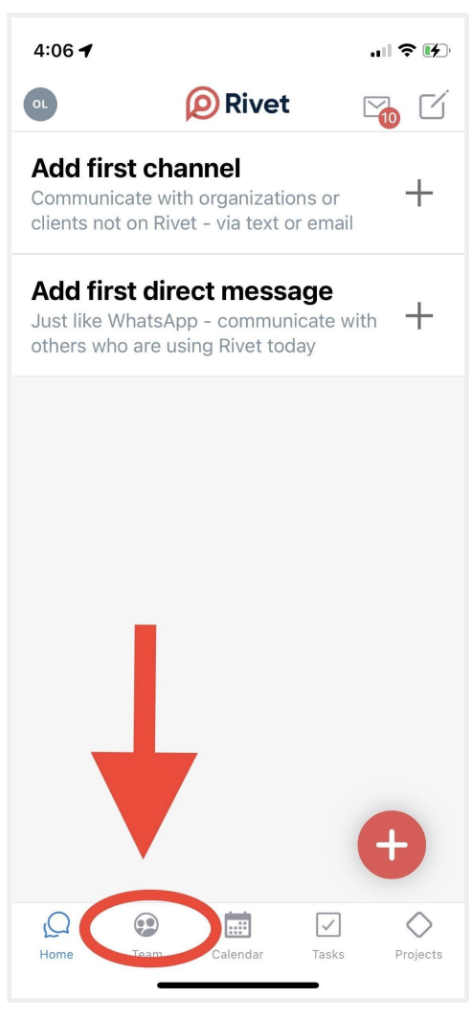 2. Next, tap the blue button that says 'Add company'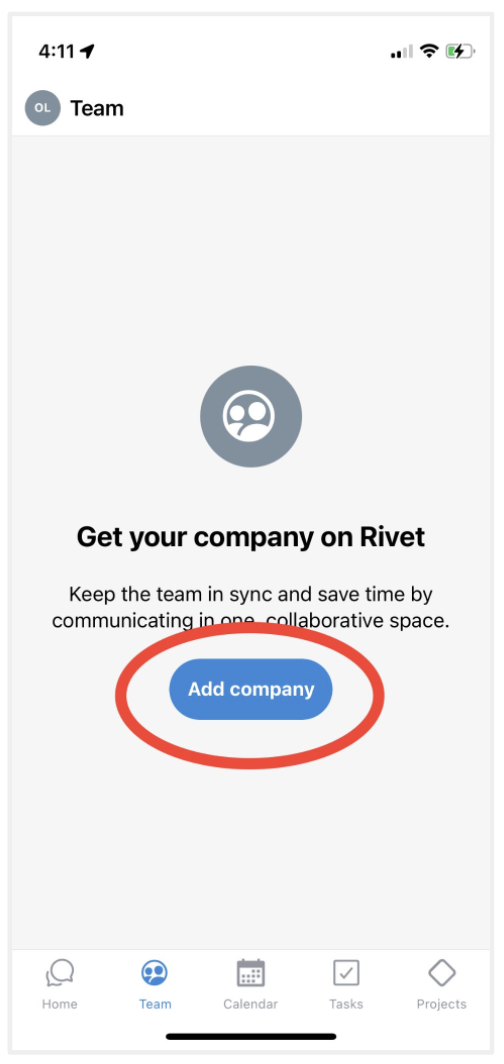 3. Next, type your company's full name in to see if a team member has already set up your company. If you see it, tap the blue button that says 'Join'. If you do not, tap the white button labeled 'Add your company' (screenshot below).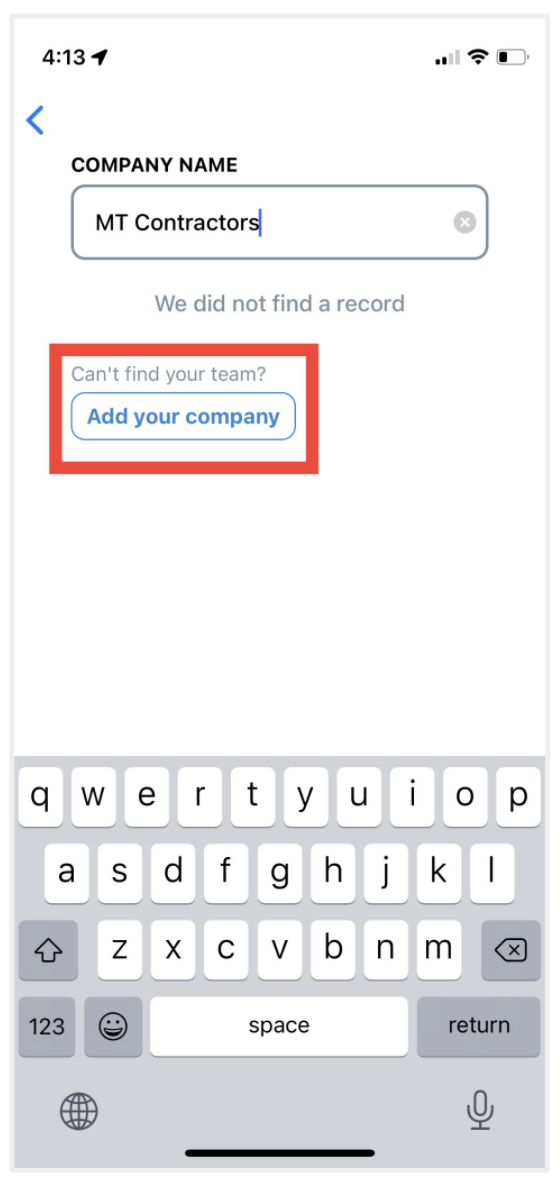 4. Next, add the address for your company. If you don't have a physical location you'd like to list, add the city and state where you operate.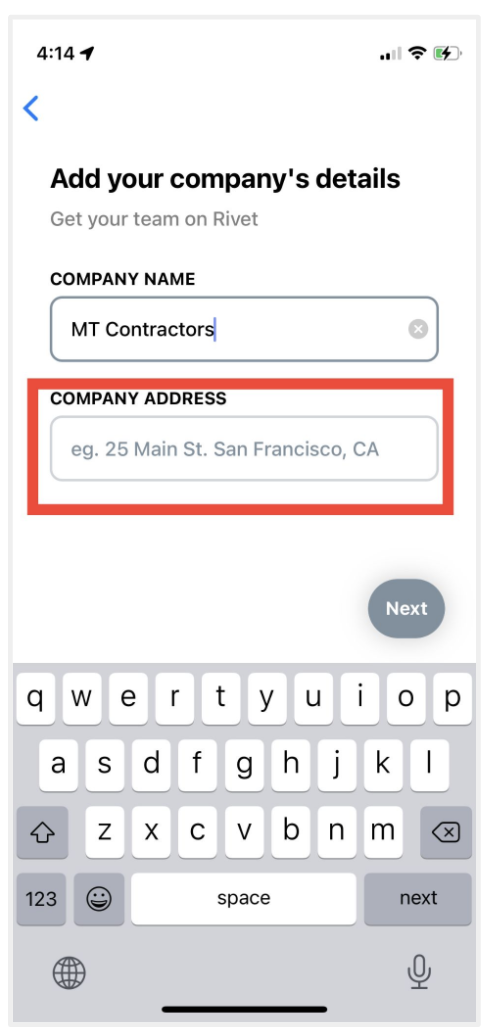 5. Next, it will ask if you are the owner. The owner will be granted additional admin rights. If you are the owner tap the blue button that says "Yes, I'm the owner". If you are not, tap the text that says "No, I'm not the owner".
6. Next, add your team by finding and selecting them from your phone's contacts. Once you've added everyone, tap 'Invite'.
If you don't want to add everyone yet, you can always add people later. Below is an example of three people I've selected to add.
That's it! Once your company is all set up you'll land back on the team's tab.
NOTE: If you'd like to use Rivet Channels, the feature that lets you send and receive text messages and transcribed voicemails, tap the line that says 'Company Info', then tap the blue text that says 'Get Rivet Phone number'.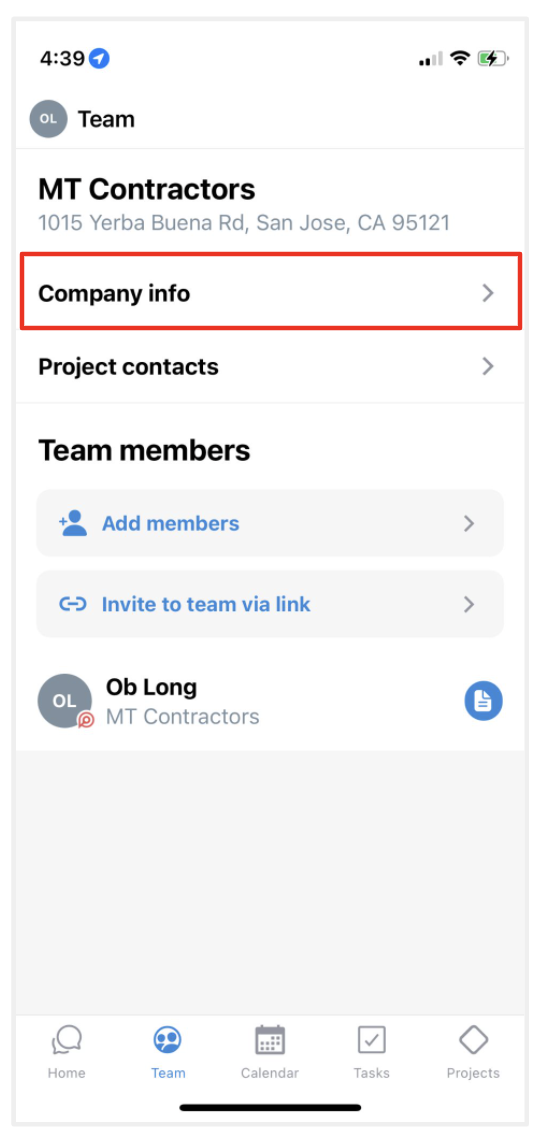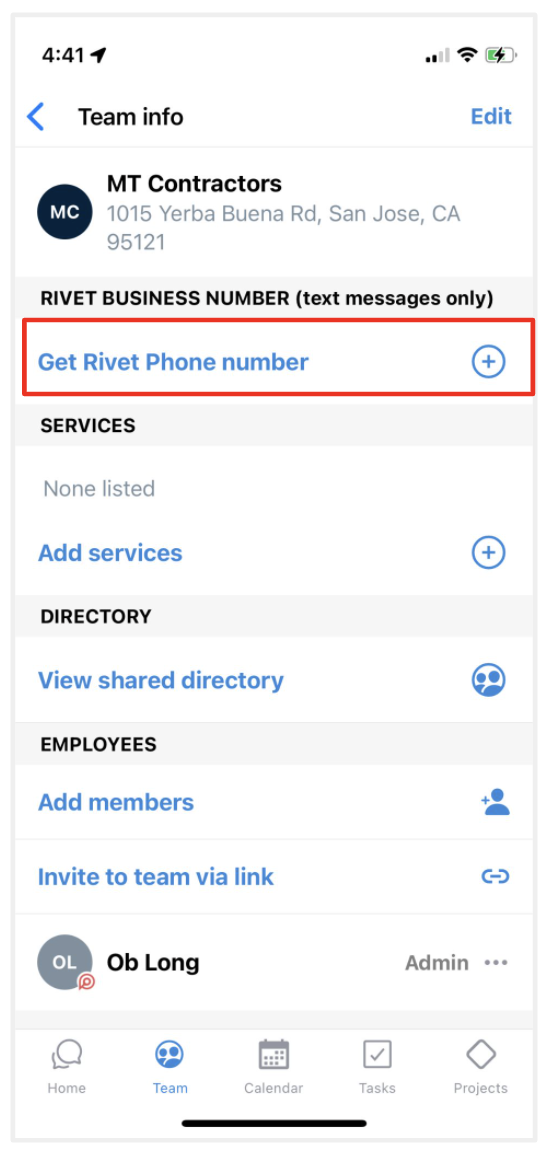 This is also the area of the app where you'll be able to set employee permissions. Tap the three dots (•••) to the right of any person's name to make them an admin, remove them as admins, or remove them from the company.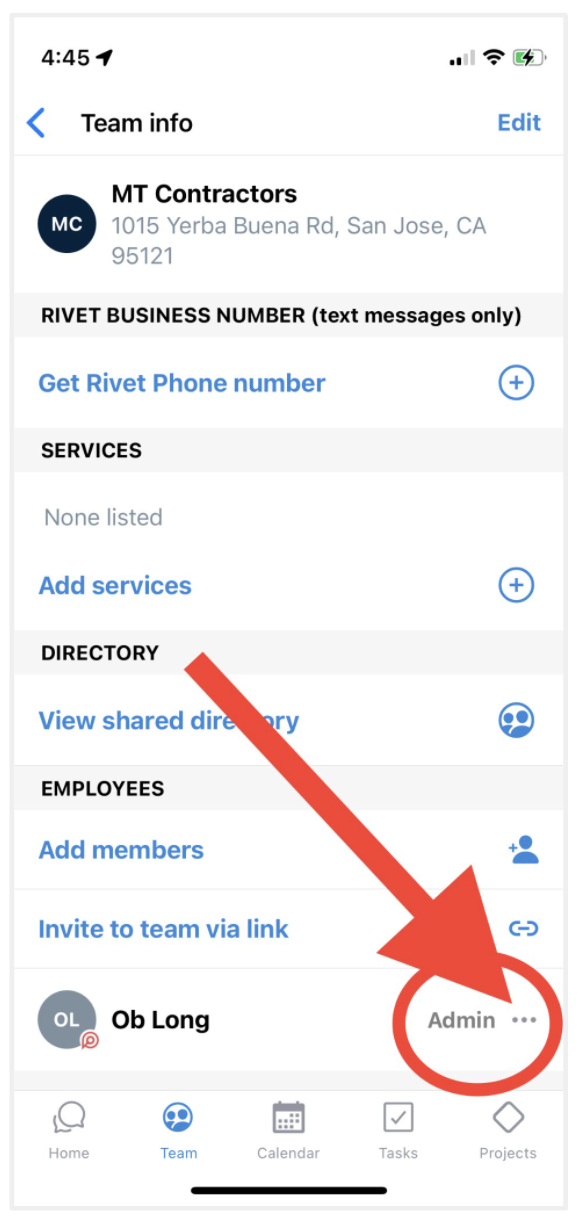 If you have additional questions, reach out anytime: help@joinrivet.com