The goal of the the Project Contacts section is to get work contacts out of everyone's phones & emails and into a central spot so anyone on your team can solve problems faster and not have to wait on someone else to pass on a contact.
The Project Contacts list is located in the 'People' tab. By default, when you tap this tab you'll see the 'My Team' view. Tap the gray 'Project Contacts' button located at the top of the screen.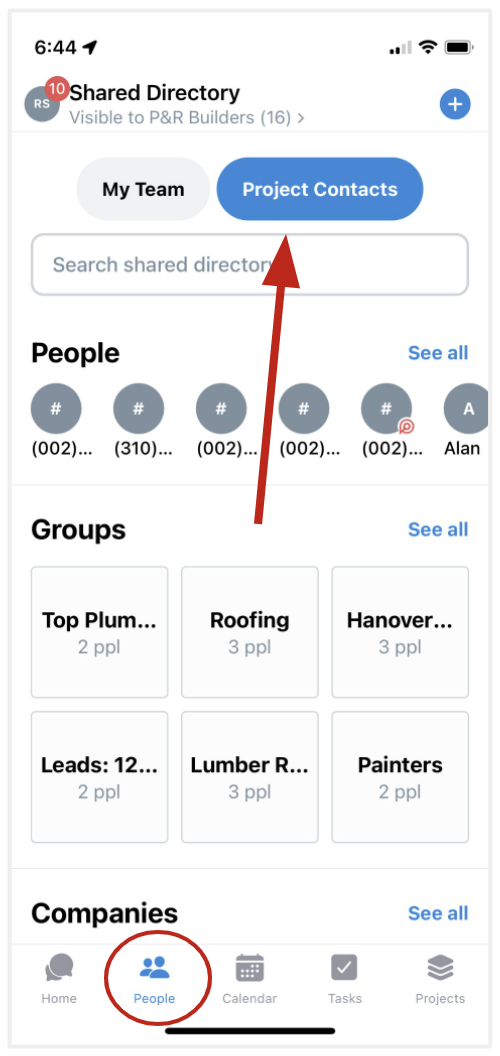 NOTE: this is an example of a project directory that is filled out.
Before you can begin adding to your directory, you need to set up your company. If you did not finish that during account creation, to do this, tap the big blue button titled Add company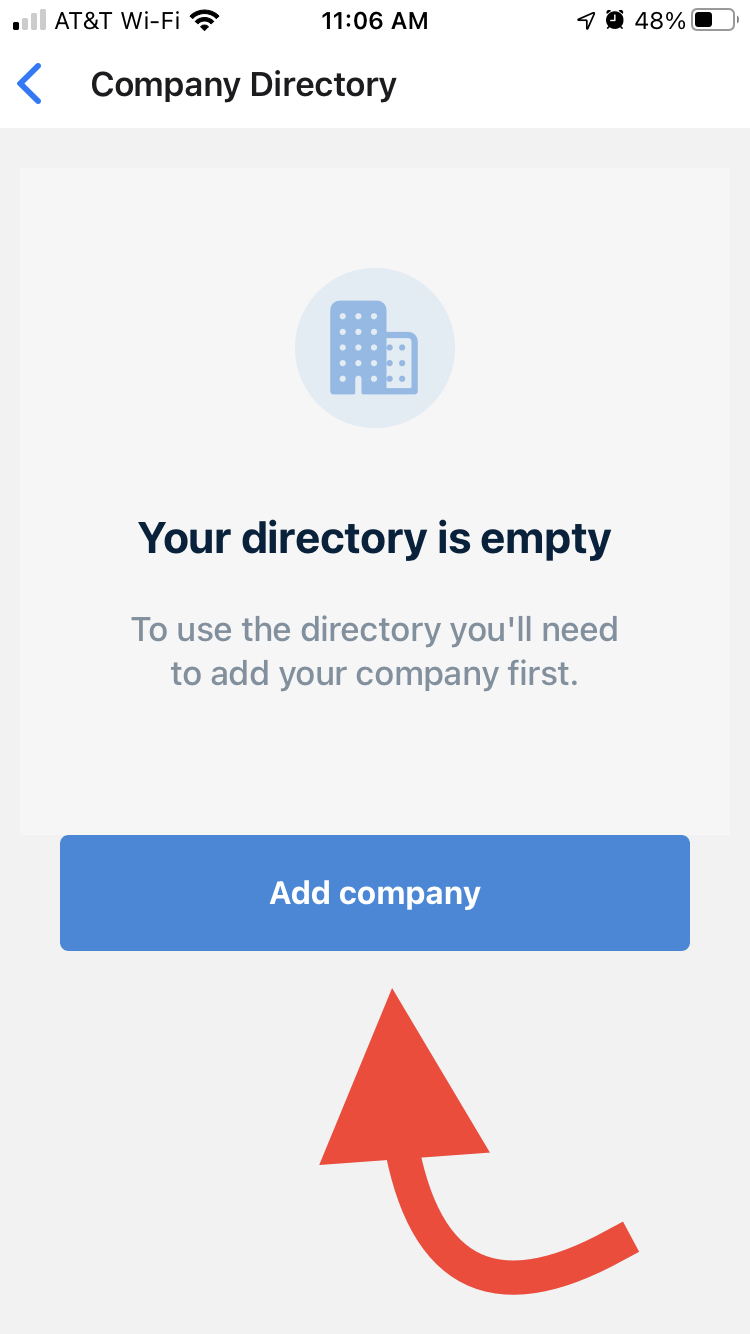 Once you've added your company page, you will land back on the directory page. Tap the big blue button that says Add directory to start setting up your work contacts on Rivet.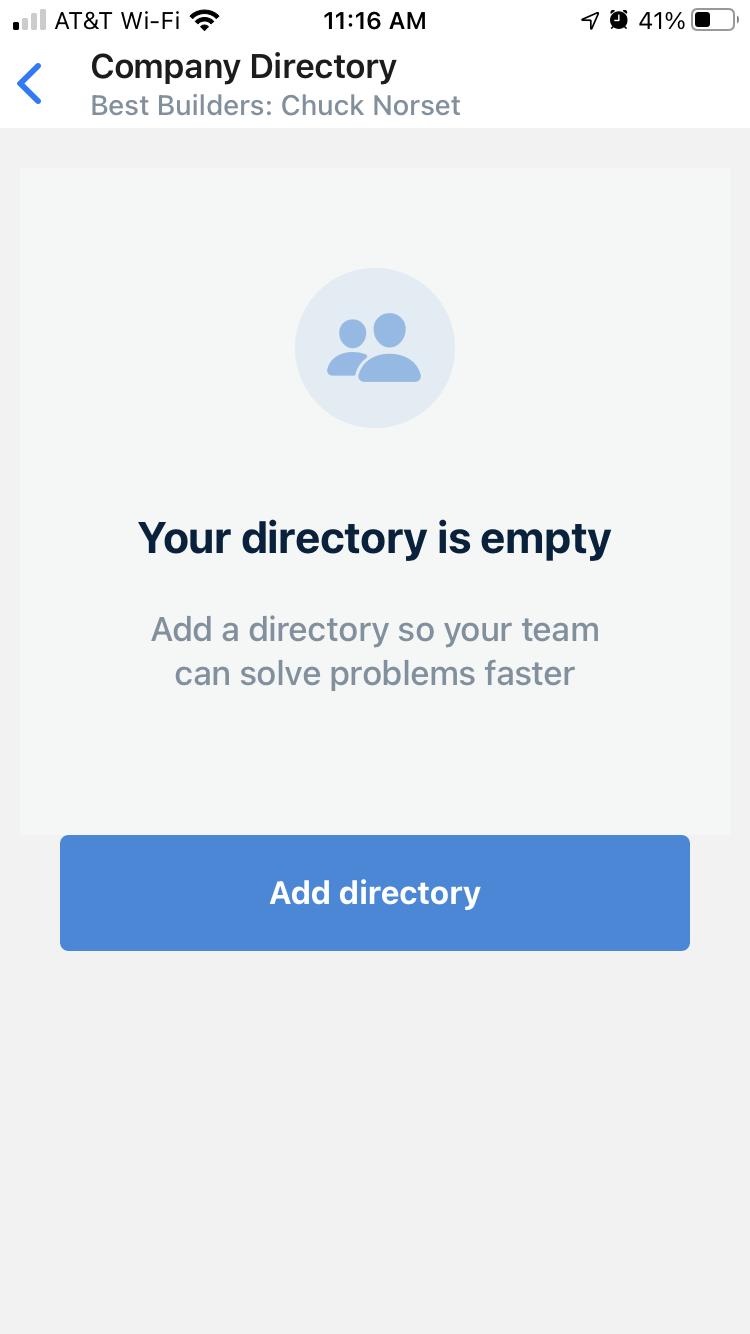 In your directory, you can create Contact Groups, add Companies, and directly add individuals to the People section. Any person added to a Contact Group or Company, will also appear in the People section, so no need to add them more than once.
To add, tap the blue + icon in the top right hand corner (seen on the below screen).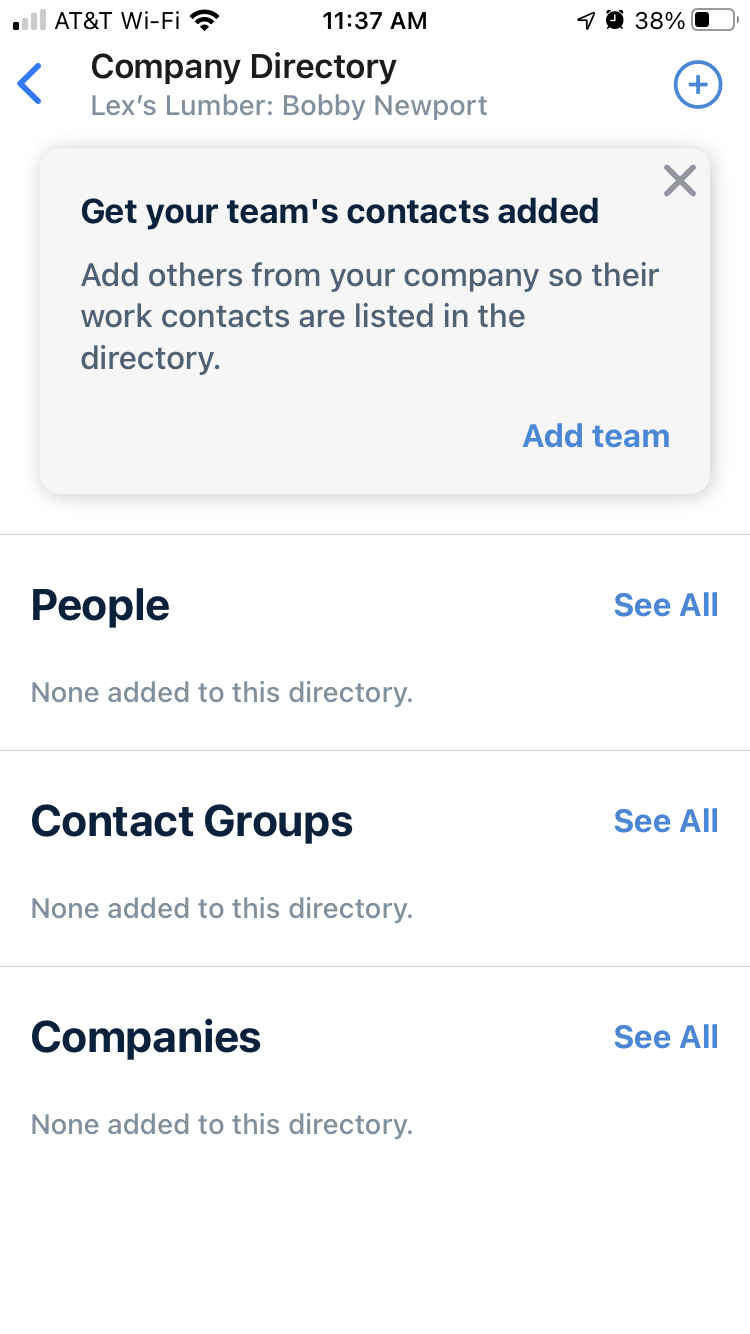 Contact Groups are a way to organize people. You can create a group for all your plumbers, or one for top plumbers, or one for your team's managers. Groups will be an easy way to add people to things in Rivet (like chats/tasks/events/etc.) and will provide you with an easy way to communicate with everyone in that group.
Companies, similarly, will let you easily contact everyone in that group, or find one contact at a company.
On any person you add (to the People section, Contact Group, or Company), you will be able to enter information like phone number, email address, role, contact preferences, and language preferences.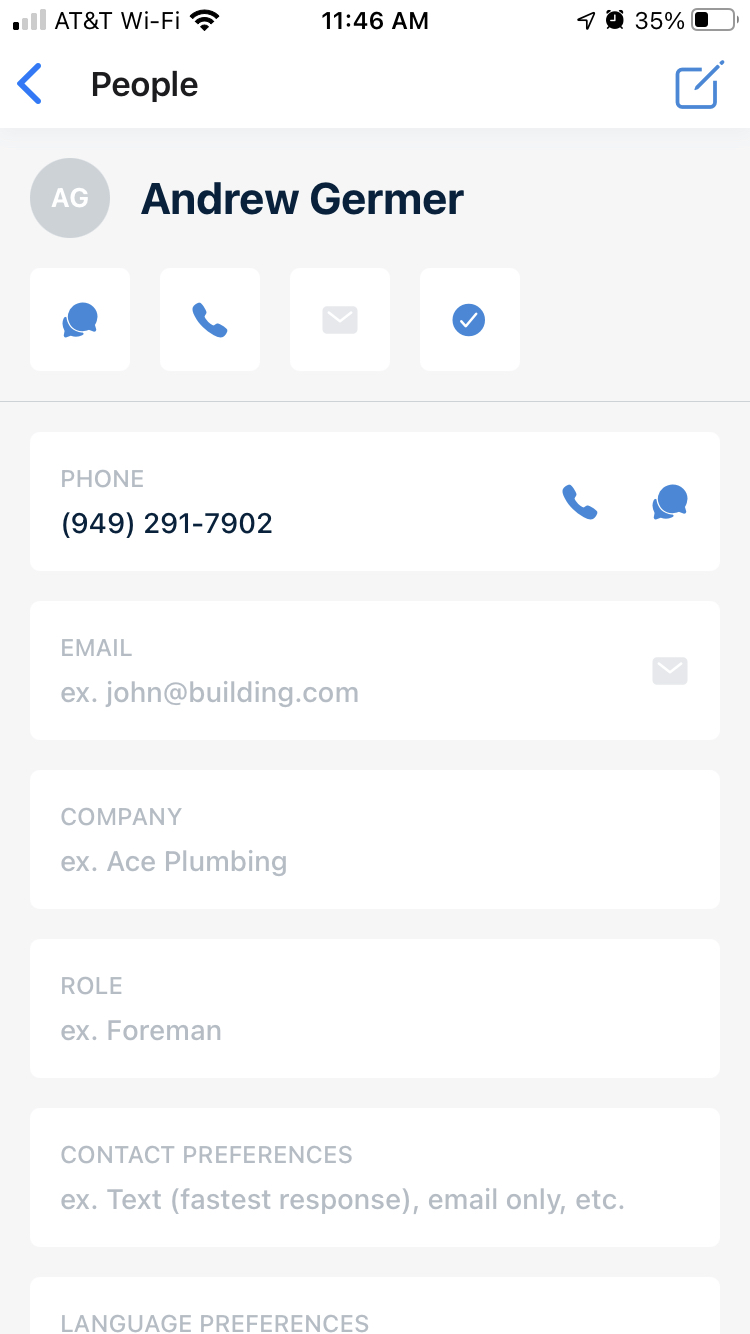 NOTE: If you do not add an email address (like in the example below) you will not be able to email them from the directory, or through Rivet channels.
There are three ways to add to the directory:
1) Use your phone's contacts to select who you'd like to add (we recommend this as it's the easiest and least amount of work). To do this, make sure our app has permissions to your contact book.
2) You can upload a file (if you have the data already, our engineers will map the fields we have today to your contacts, but new contacts will need to be updated and maintained manually)
3) You can add every individual manually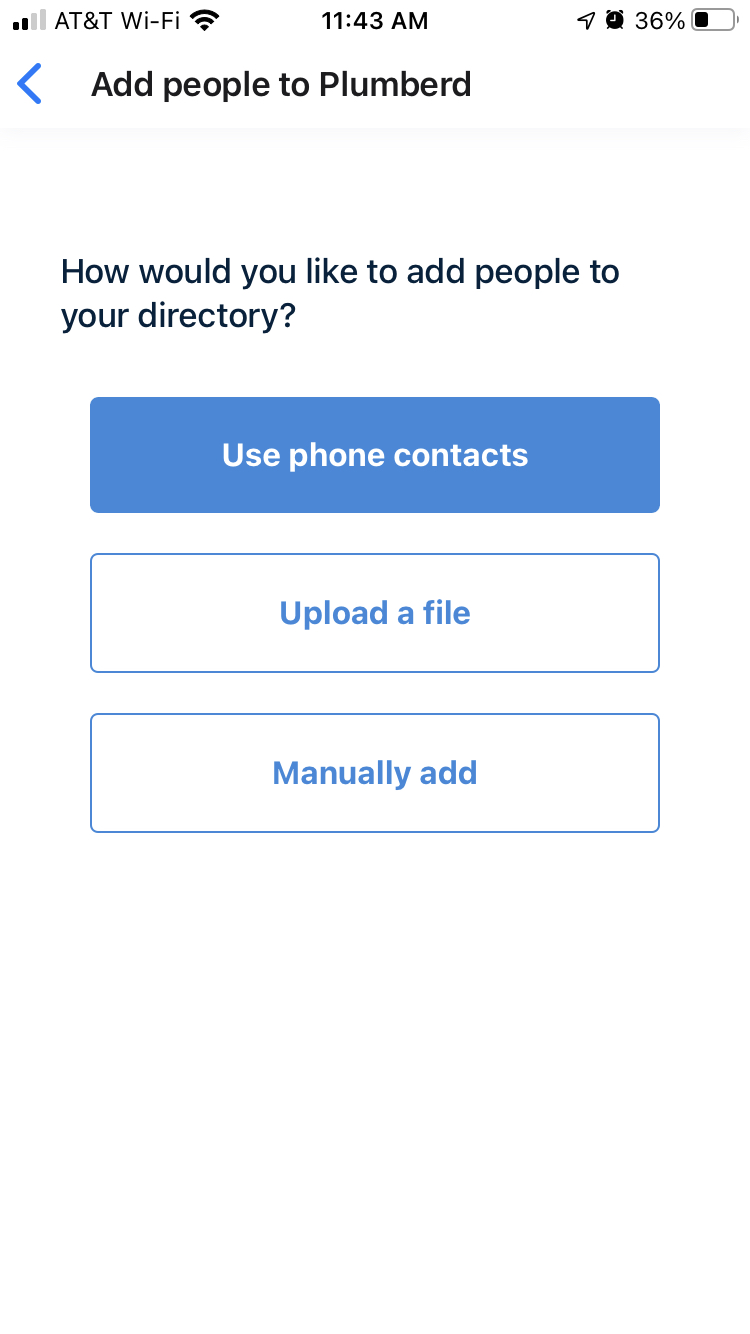 Once you've set up your contacts, you want to make sure to tell your team to add the contacts stuck in their phone so if they're busy, out, or leave the company, those contacts are still in your Company Directory.
The directory is currently under development, so you will see things improve over the next few months. If you'd like to ask for a feature, or find an issue, contact us here:
help@joinrivet.com