We know it can be hard to get everyone on a new app, which is why we created a feature that lets you send text messages (SMSs) from within Rivet!
This feature helps builders keep track of important communications happening over text today (like estimates or change orders). It also helps keep other team members in the loop so if a sub or client needs something, more than one person can bare the responsibility of making sure those tasks get done.
Here's how it works:
If you are in a chat with just one other person, and that person has not created an account on Rivet, all you need to do is send messages as you normally would in a chat! We'll make sure those messages get delivered via SMS to that user.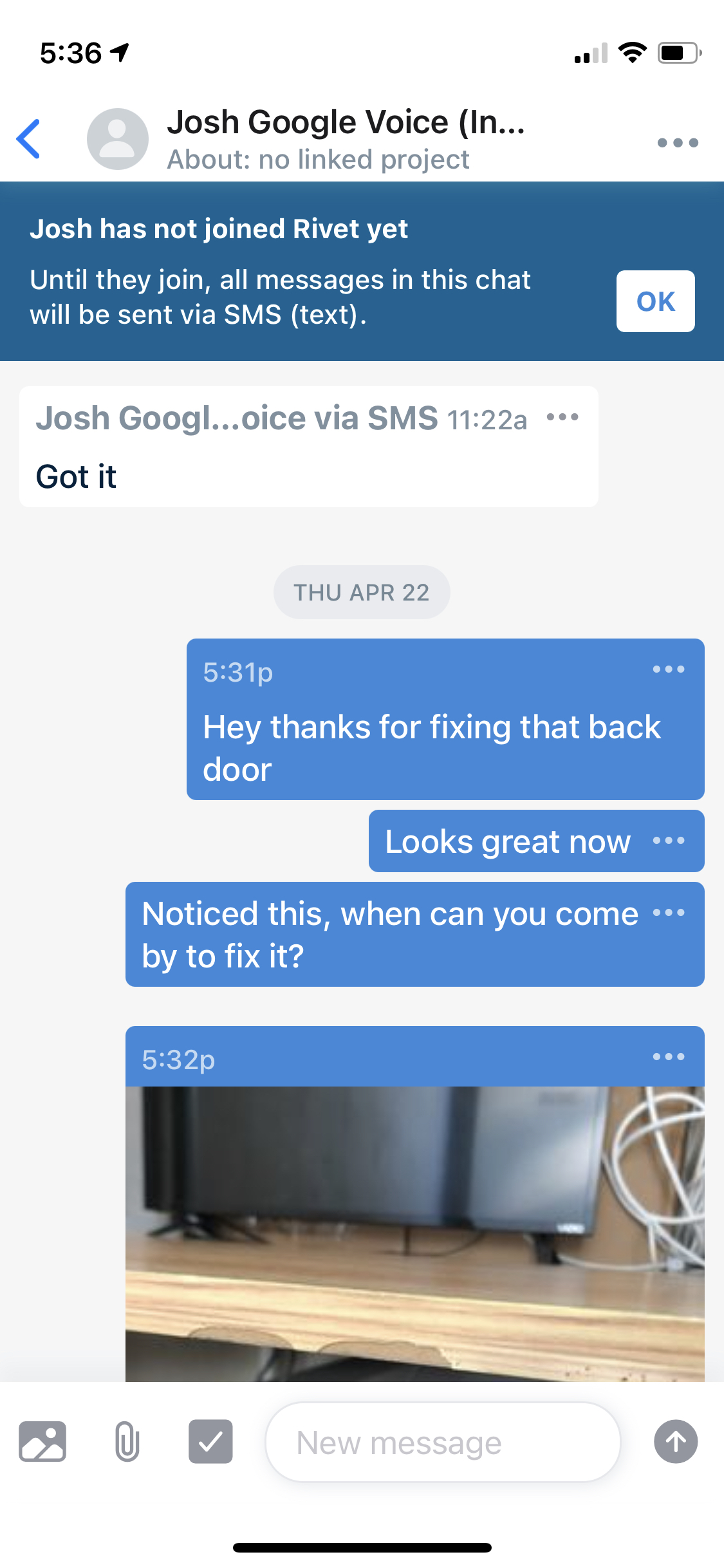 In order for users to see videos or files, they must download the app. If you'd like to be able to send those things via SMS, let us know: help@joinrivet.com.
If you are in a chat or channel with multiple people, and one or more of the individuals in that group have not created accounts on Rivet, here's what to expect:
1) Send a message as you normally would in a chat
2) After you've sent your message, you'll see a small banner appear at the bottom of the screen. If you'd like that message to go to the individuals who do not have Rivet accounts, tap the blue text 'Send via SMS'.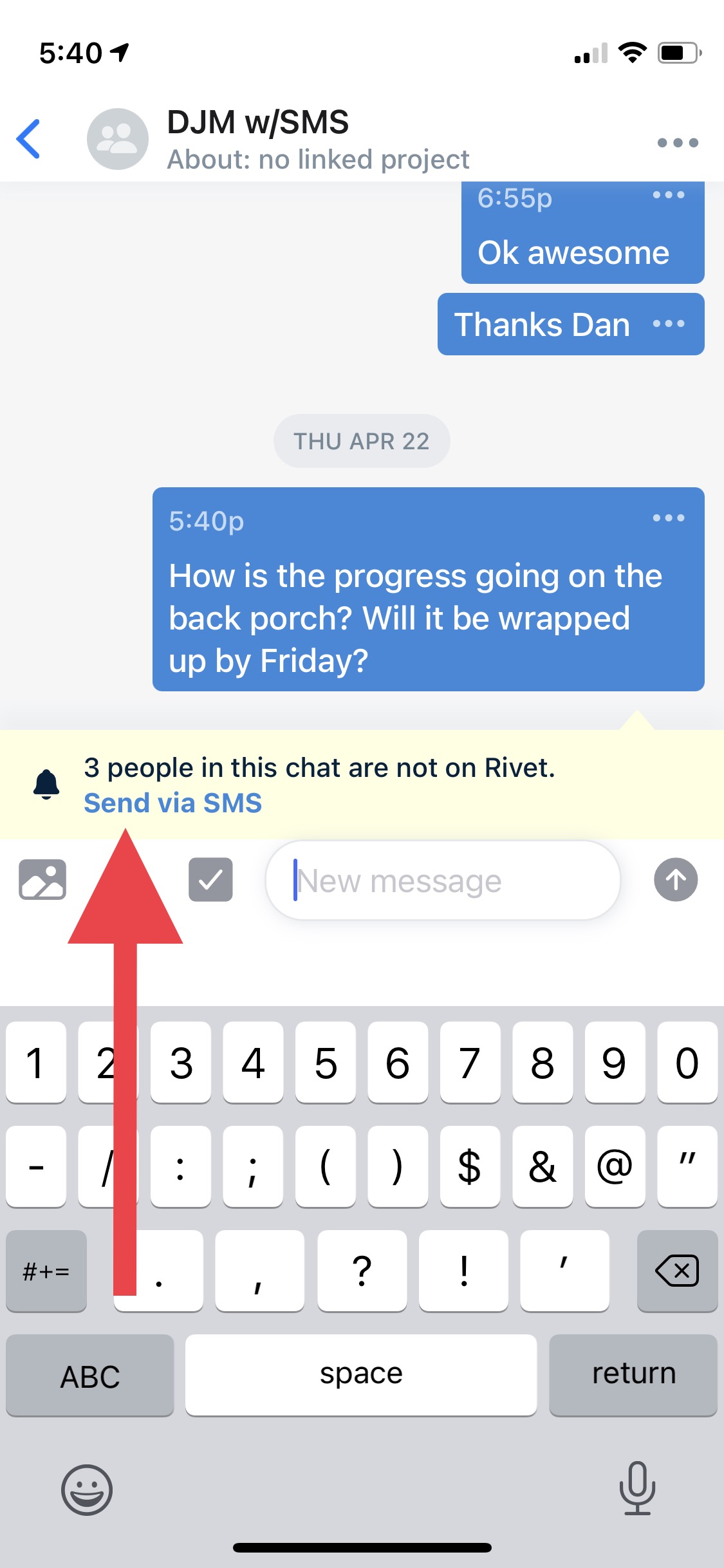 3) That's it! The message will send via SMS to all the individuals who are not currently Rivet members.
If you have questions, or would like to request features or modifications to this feature, please let us know: help@joinrivet.com