We know it can be hard to get everyone on a new app, which is why we created a feature that lets you send text messages (SMSs) from within Rivet!
This feature helps people keep track of important communications happening over text today (like estimates or change orders). It also helps keep other team members in the loop so if a sub or client needs something, the whole team can see helping to assure those tasks get completed on time.
Here's how it works:
If you're directly messaging one other person, and that person has not created an account on Rivet, all you need to do is create a chat, and send messages as you normally would in text message!
We'll send those messages via SMS from a Rivet phone number, they can respond via text, and their responses will be pulled back into your chat in Rivet.
Here's how to directly message one other person not yet on Rivet:
1. On mobile, tap the big, red floating button at the bottom right hand corner of the screen, and tap 'Chat'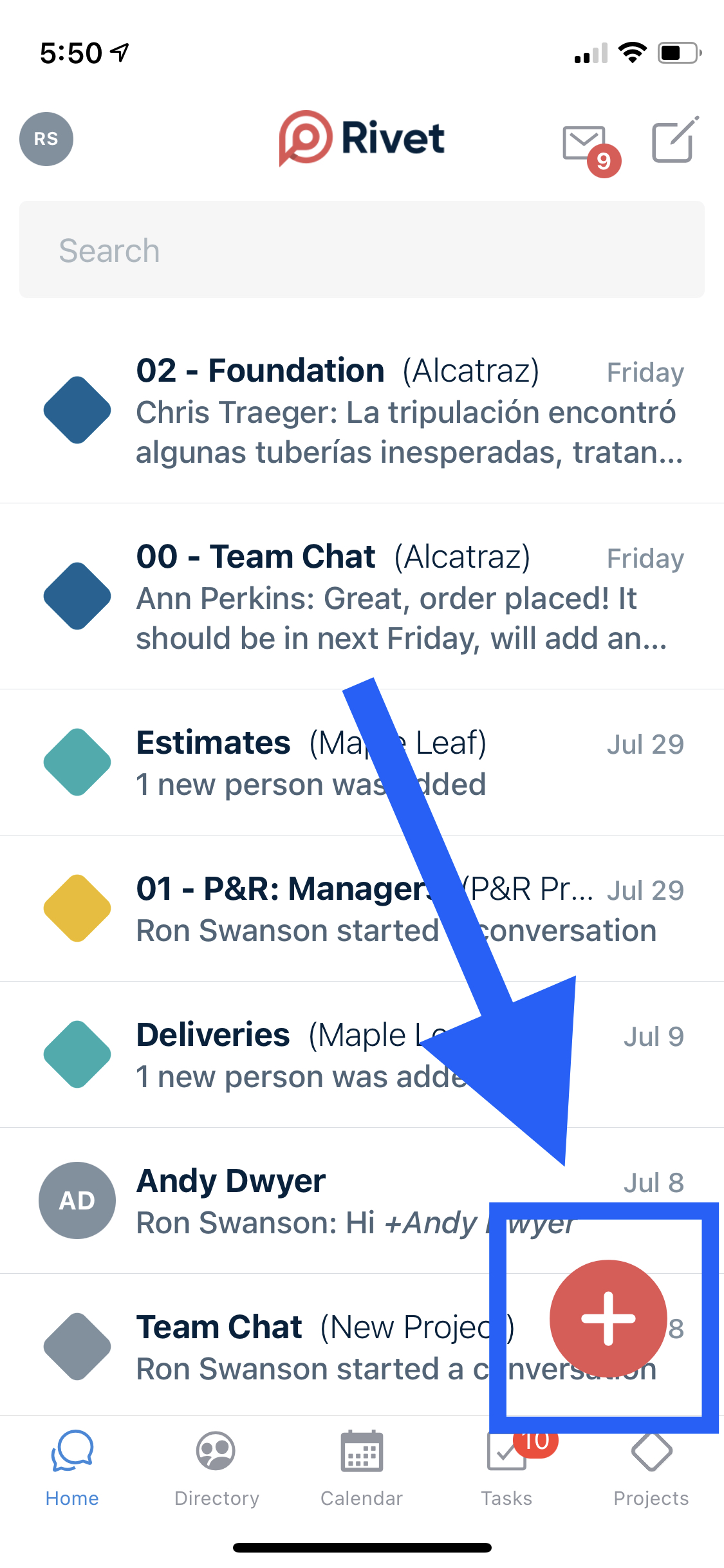 2. Find the person you'd like to message. If you haven't granted access to your contacts, you can manually type in the person's number and hit 'Add contact'
4. Once you've selected the person, tap the blue 'Create' button
5. That's it! In this chat, send as many messages and photos as you'd like.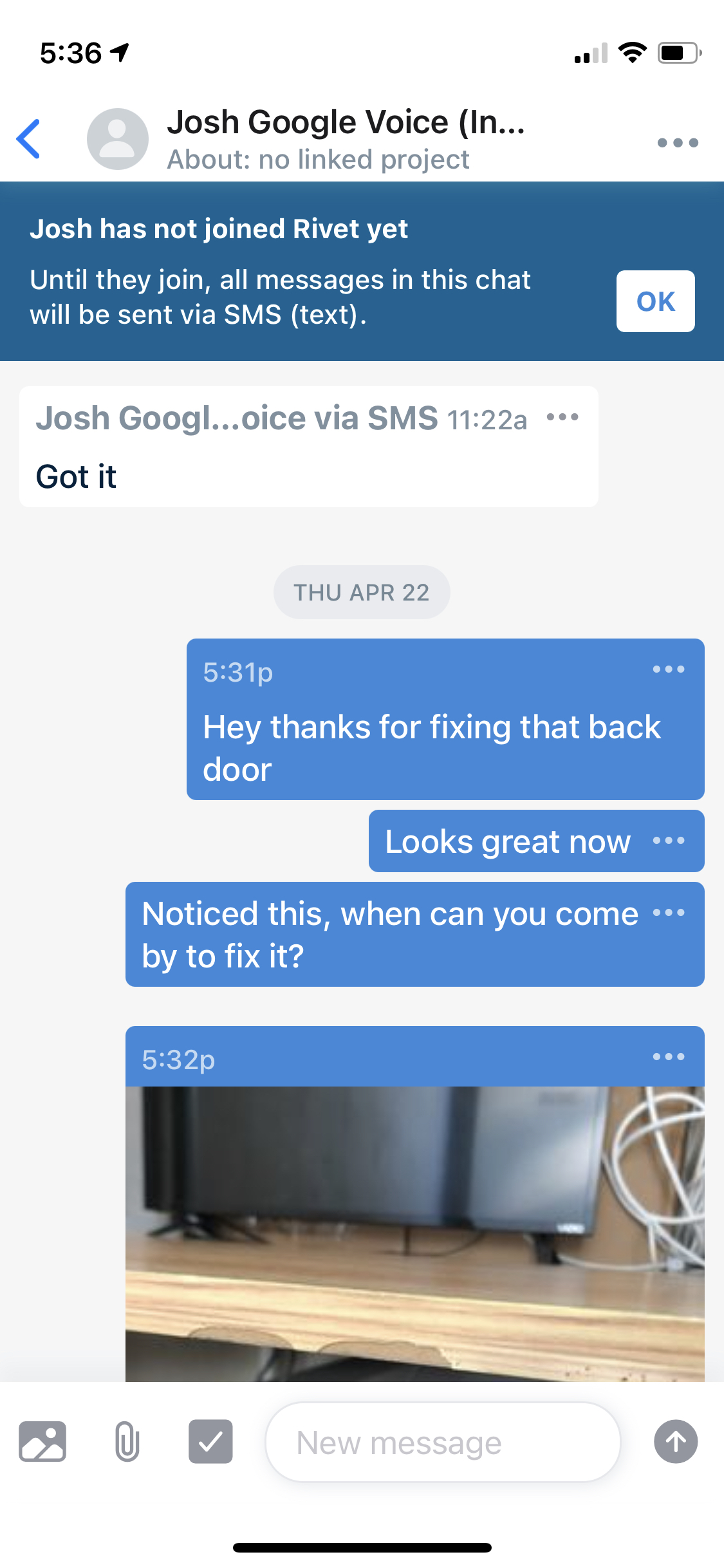 In order for users to see videos or files, they must download the app. If you'd like to be able to send those things via SMS, let us know: help@joinrivet.com.
If you're in a group DM or project channel, and one or more of the individuals in that group have not created accounts on Rivet, here's how it will work:
1) Once you've created that group DM or project channel, send a message as you normally would in a chat.
2) After you've sent your message, you'll see a small banner appear at the bottom of the screen. If you'd like that message to go to one or more of the individuals in that conversation who do not have Rivet accounts, tap the blue text that says 'Send via SMS'.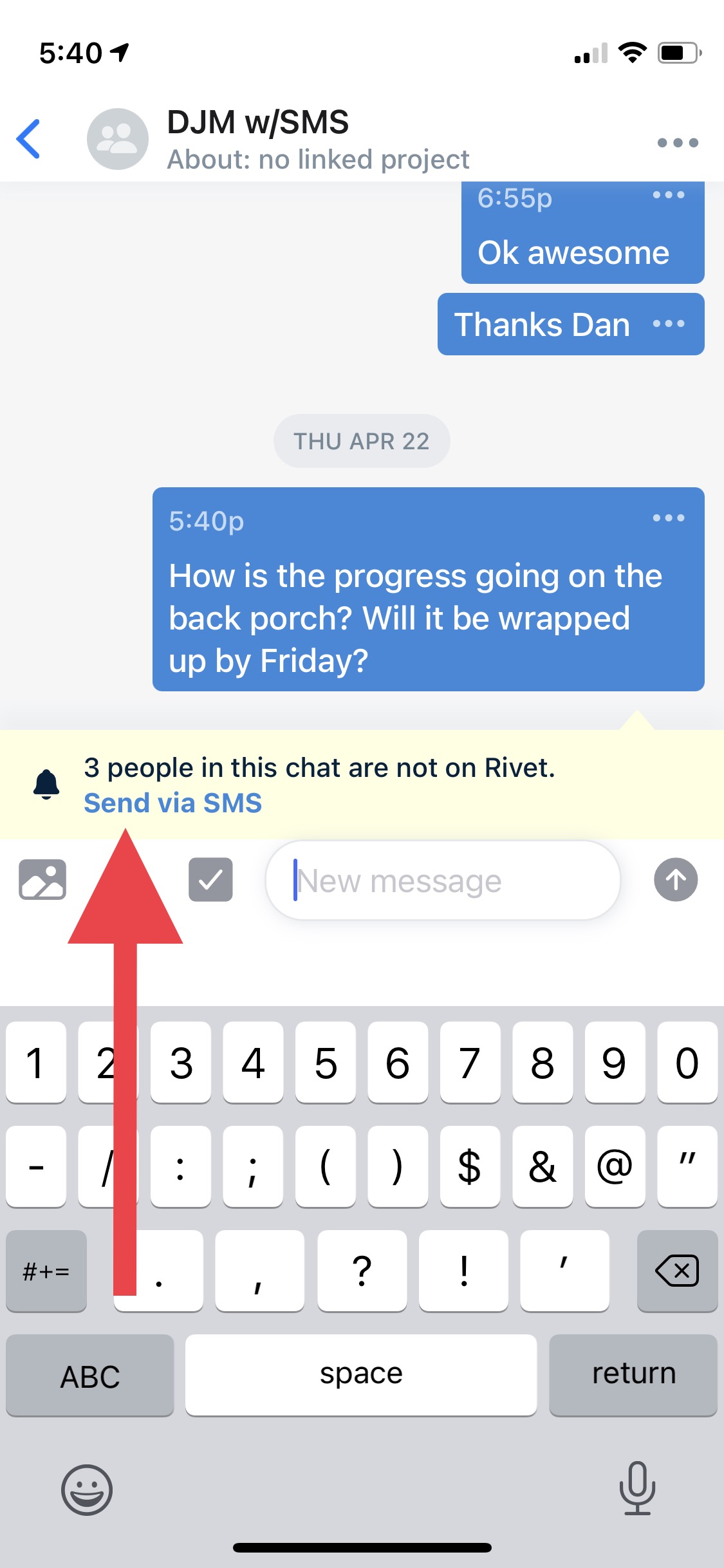 3) This will bring up a screen that will let you choose which non-Rivet members should receive the message (or messages if you've sent more than one while in the conversation). Once you've confirmed who will get the message(s), tap 'Send' and your message(s) will be delivered to each of those people individually via SMS.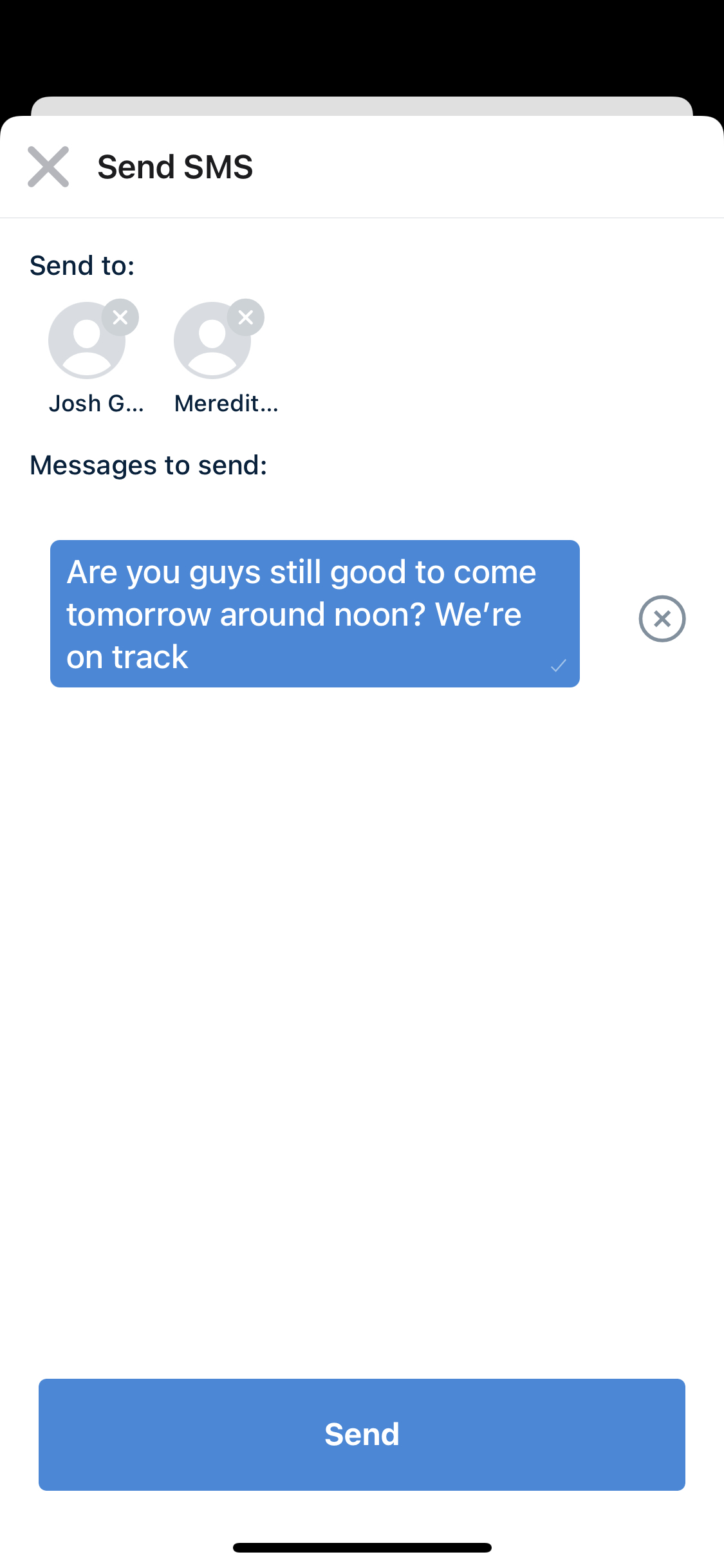 Tap the 'x' next to people in the 'Send to' section if you'd like to remove them. And tap the 'x' next to any messages that are not relevant.
If you have questions, would like a demo, or would like to request modifications to this feature, please let us know: help@joinrivet.com