Rivet lets you more easily communicate and coordinate with people that are both part of your organization and outside of it. To more easily find relevant project groups and communicate with others on your team, you'll need to join or create your company.
Here's how:
1. From any tab in the app, tap your avatar located in the top left hand corner of the screen.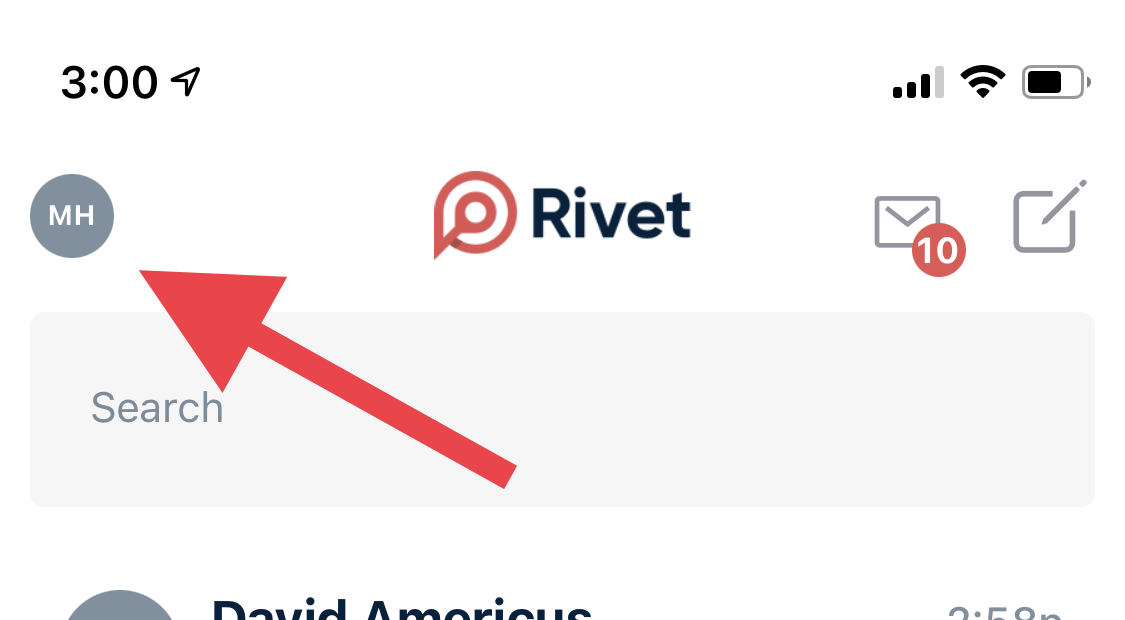 2. Next, tap your profile, located at the top of the screen.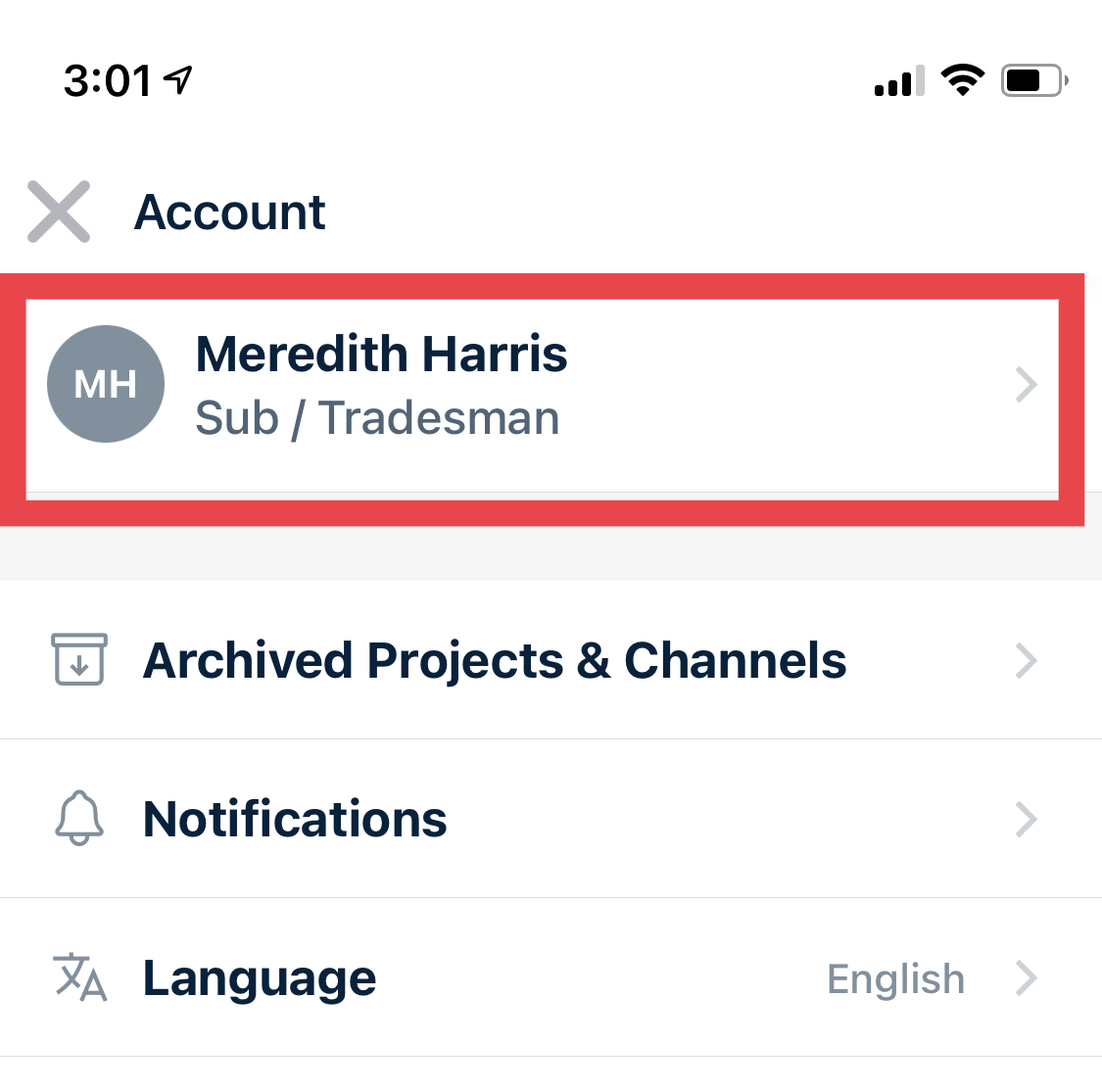 3. Next, tap 'Add company'. On the screen that pops up, search for your company.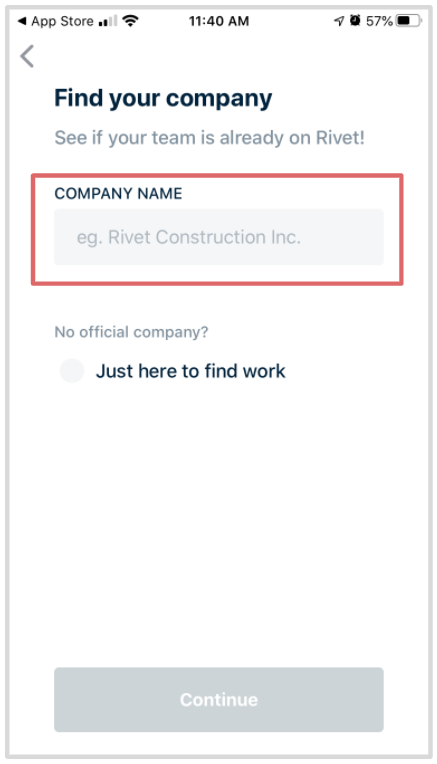 2. If you see it in the list of companies, tap the small, blue button labeled 'Get Invite'. This will pop up your native text. Add your boss to the text to request an invite.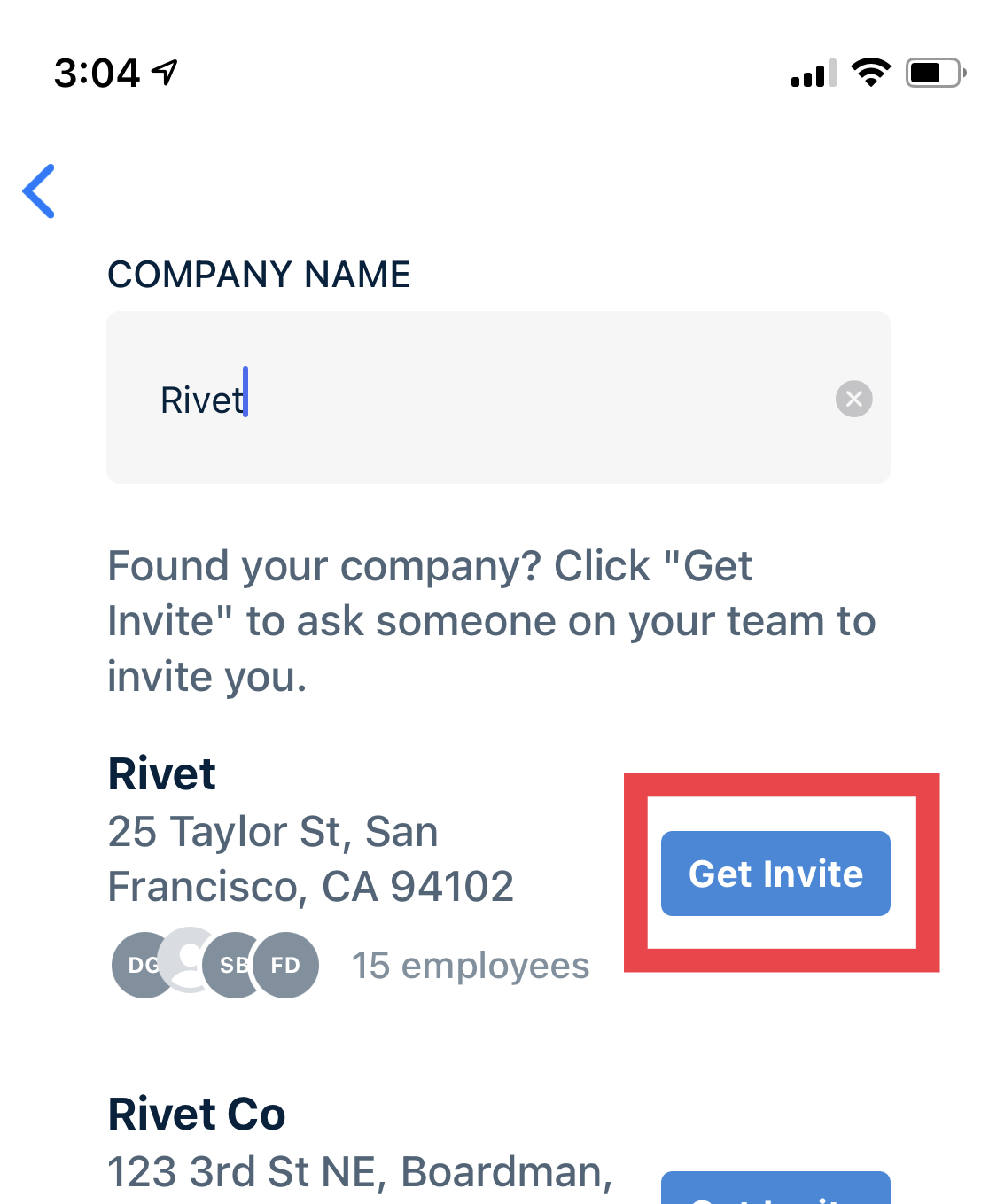 3. If you don't see your company, tap the white, 'Add your company' button and enter your company's name and address. If you don't know the address, that's ok, whatever you put in can easily be corrected later.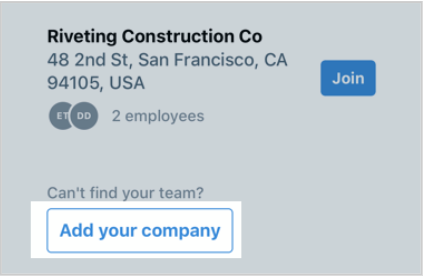 For more details on the process of setting up your company page for your company, see this help article: https://joinrivet.crunch.help/getting-started/setting-up-your-company-page
And of course reach out anytime with questions: help@joinrivet.com