After you've created your account, you'll need to set up your profile. Creating a profile helps others to find you, and allows us to create a better, more customized experience for you.
Here's what to expect when you first create an account:
1. After you create an account, we'll ask you to add your full name and email address. Please add the email you use to manage work communications. We will occasionally send you important notifications here. If you don't have one that is ok, just leave it blank. When you're done, tap 'Continue'.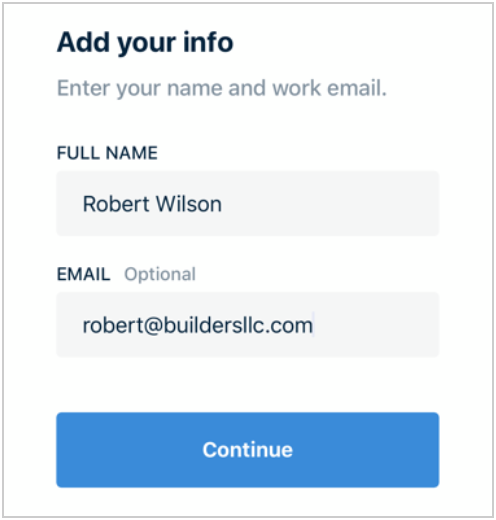 2. Next, select the role that best describes you. If nothing listed comes close to your role, select the last option and fill in a description. Tapping 'Continue' will bring you to the next section, joining your company or setting up your company!