We know it can be hard to get everyone using the same tools. That's why we created a feature for Rivet members to be able to message and receive messages from non-Rivet individuals through SMS (or text message) so that those conversations can be seen by your whole team, and organized so anyone on the team can easily find them later.
Here's how to use it:
1) Click into any chat. At the bottom of the screen, tap into the input bar and begin to compose your message.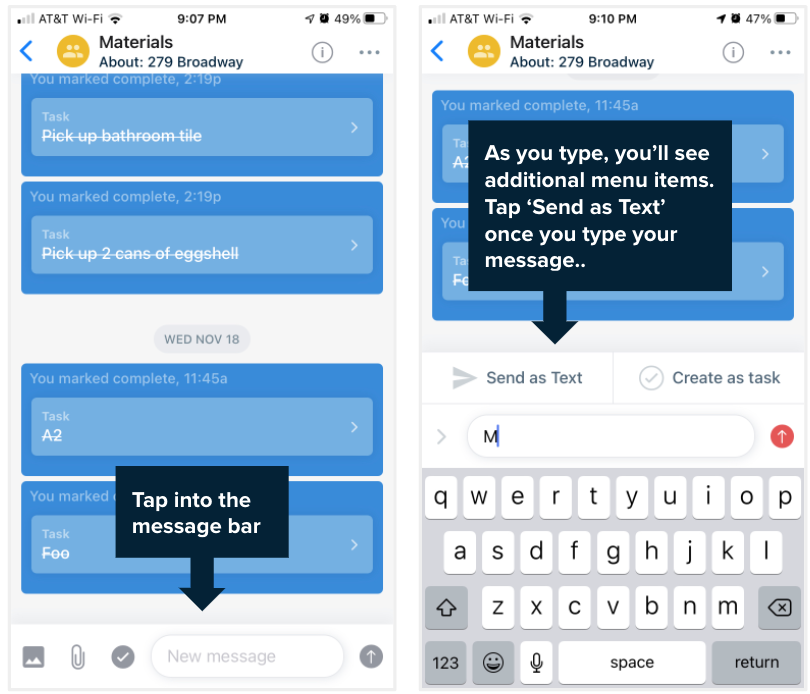 2) Once you're done, tap 'Send as Text'. Your message will pull into the text box on the new screen.
3) Add any relevant photos that you'd like to send, and tap the "+" icon to add the contact(s) from your phone that you'd like to text.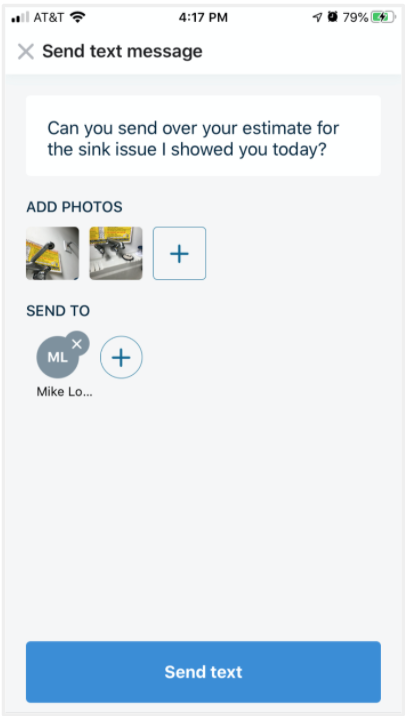 4) Once you've added everything, tap the 'Send text' button. You did it, message sent!
Here is what your message will look like to other group members.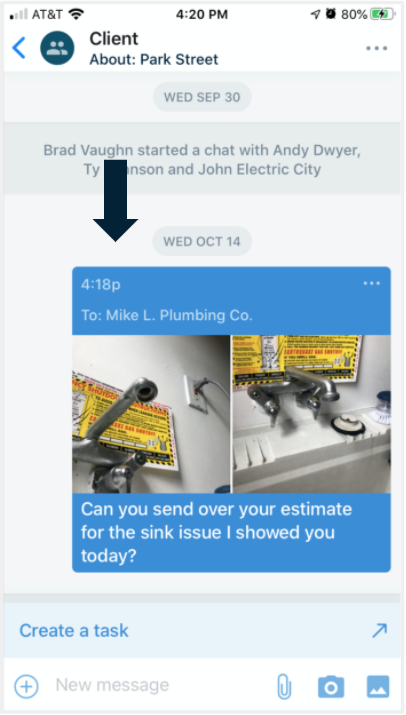 Here is what a message will look like to non-Rivet individuals who receive the message through SMS. The first message pictured will only be sent to the user the first time we ever send a message to that phone number.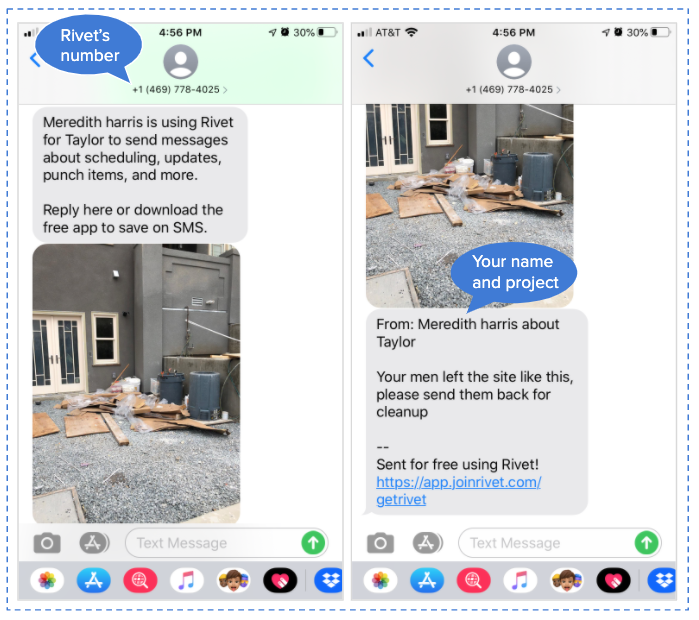 The non-Rivet individual can then reply to your message directly in the text thread that your message created (seen below).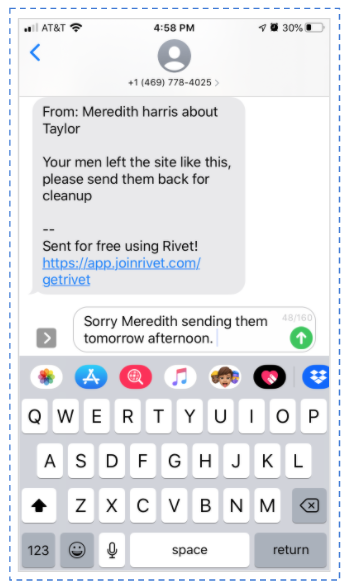 Their response will pull into that group project. If you'd like to reply to their reply, you simply tap the 'Reply via text' button found on their message.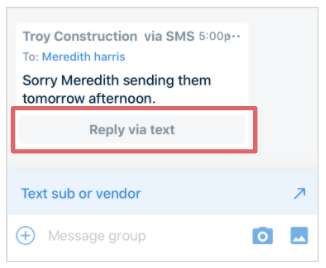 NOTE: once you send a text message from Rivet to a non-Rivet member, they get invited to the group. If they later join Rivet, they will be a member of the group. Contact us here with questions or concerns: help@joinrivet.com