Your company page is where people will find information about you, your services, and some of the projects you've worked on. It is also where you can manage your team.
To get to your company page:
1. In the app, tap on your profile avatar, located in the top left hand corner of the app.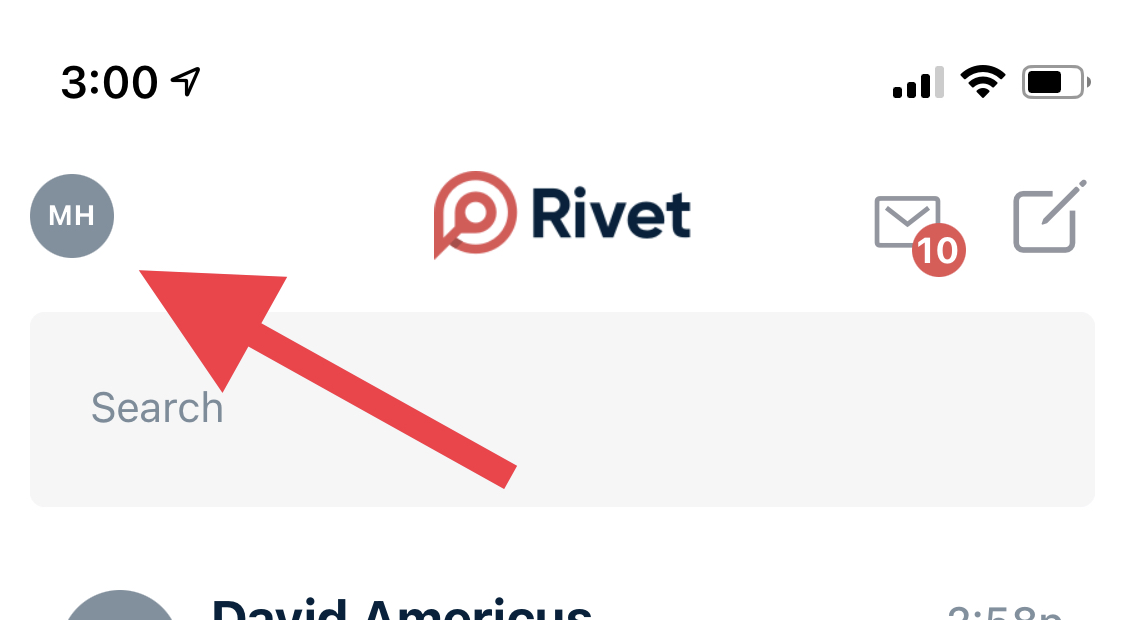 2. Next, tap your profile, located at the top of the screen.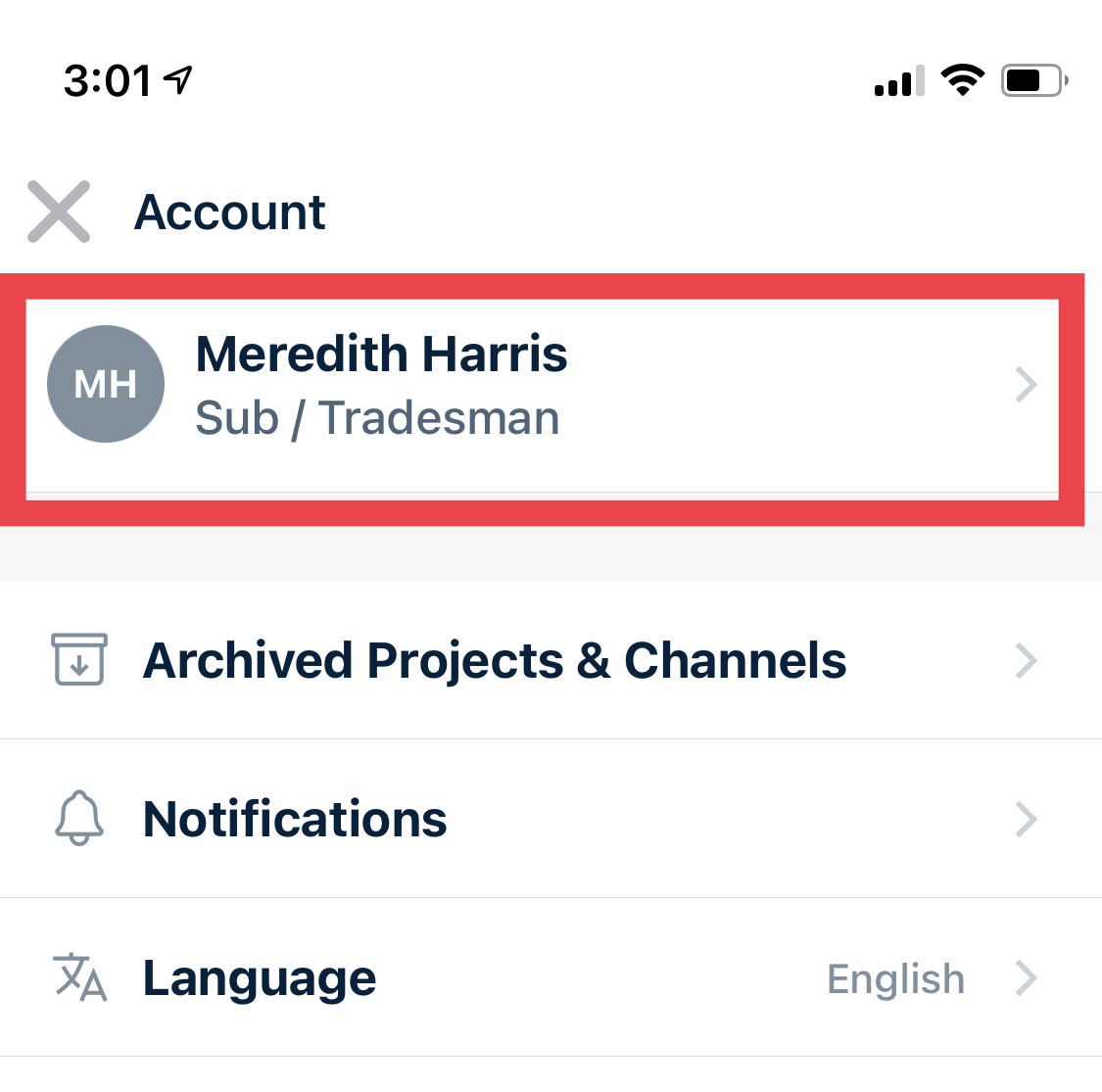 Once on your company page, you will be able to edit your company name and address, add the services that your company offers. You can also add, remove, and control permissions for members of your team.
To add members, scroll down to the section of the page titled 'Employees'. Here there are two options for adding people.
1) Add members - this lets you select contacts from your phone (as long as you've granted permission) to add to your company. When added, the individual will receive a text from us with a unique invite link to join your company.
2) Invite to team via link - this lets you share a unique link to send to your team through whatever communication mechanism you prefer (text, email, WhatsApp, etc.). Tap 'Share link' to open up your native share options.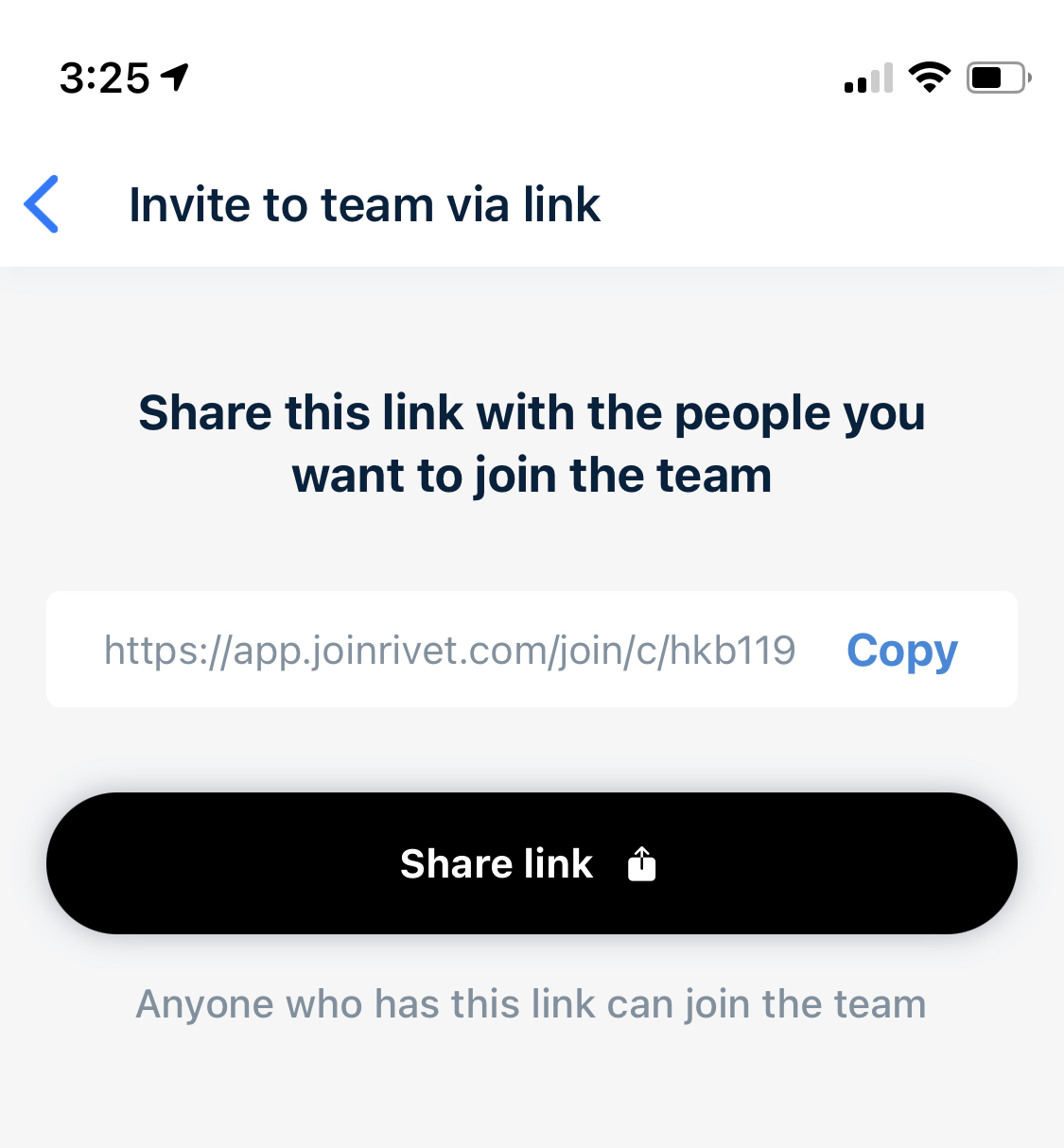 Once the members your team join, they will be able to see all of your company projects. If you'd like to add them to project channels, events, or tasks, you can either add them one at a time, or contact us and we'll bulk add them to the things on Rivet that you'd like them to see (email us here - help@joinrivet.com).
One note, at the company level, we provide permissions. Here are the roles offered today, and the permissions associated with those roles:
1) Admin - individuals in this role can update the company page, project groups, remove members, and approve individuals invited to the company or project groups they are part of. We recommend this for managers who help manage large areas of the business.

2) Member - this is the most basic role. Individuals in this role have the basic permissions. They can see and create content in the areas they are of the app where they've been added. We recommend this for everyone else.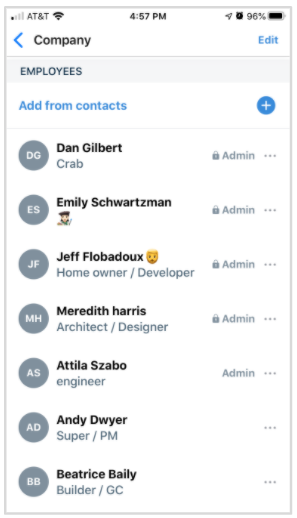 Would you like more roles? Let us know: help@joinrivet.com.