Once you download the app, creating an account is easy! You only need a mobile phone number.
Here's what to expect:
1. On the first screen, tap the blue 'Sign up' button at the bottom of the screen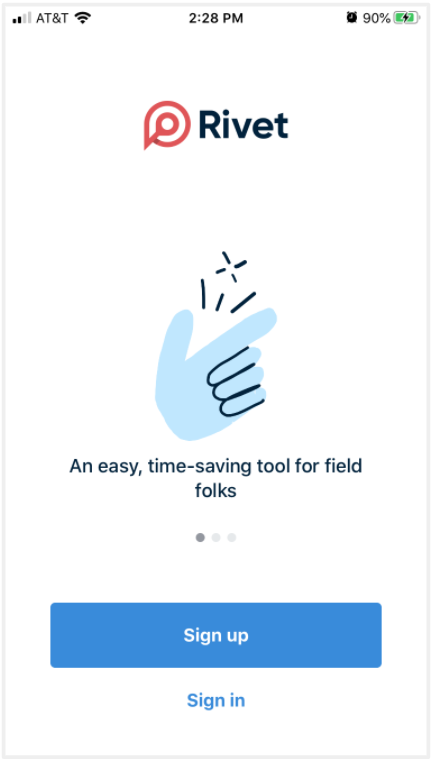 2. Enter your mobile phone number. This will be what you use to sign in. Once you've entered your number, the 'Next' button will turn blue. Once this happens, tap it.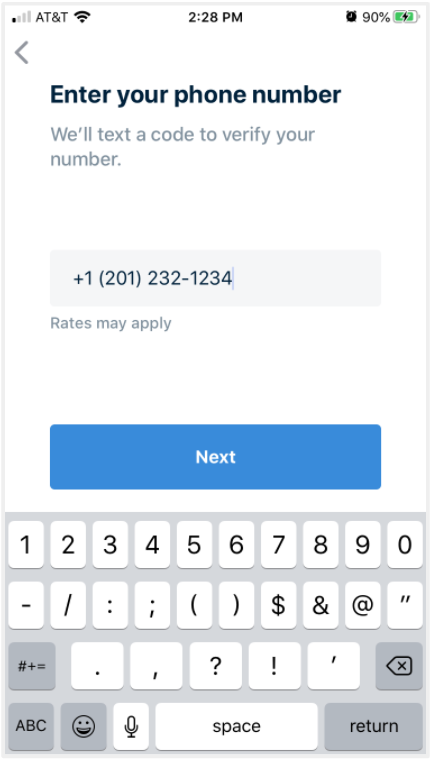 2. Within seconds, you should receive a text message from us with a 6-digit code we use to verify your phone number. Enter the code we texted you, and tap 'Verify'.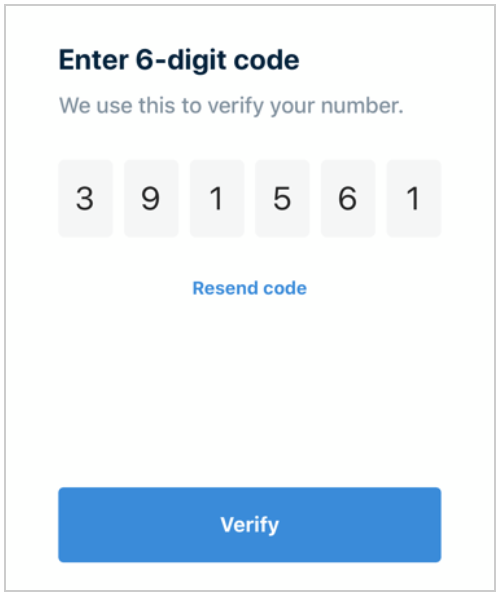 3. Next, add a password that is at least 6 characters. When you're done, tap 'Next'.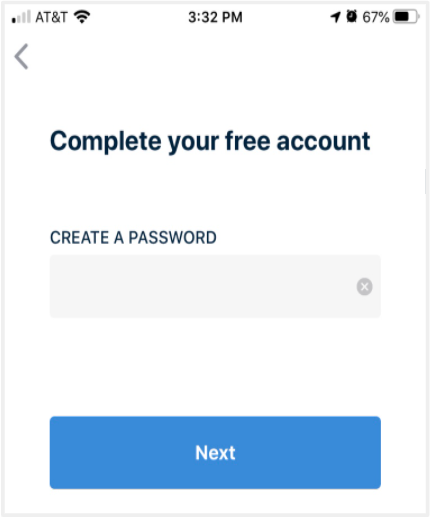 NOTE: Your password is needed if you want to sign in manually. We also provide a "easy sign in" that lets you text or email yourself a unique link that instantly signs you in when clicked.
4. Next, add your first and last name so that others on the app will recognize you. This is not the name of your company (you can add that later). Once done, tap the blue 'Next' button.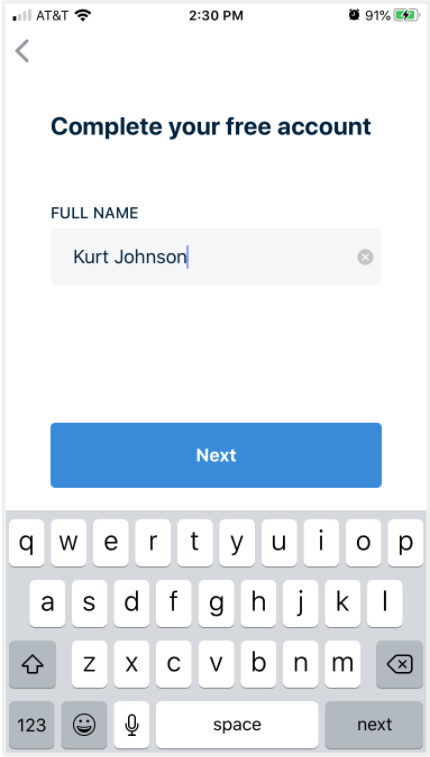 4. Last step! Add your work email address. This will allow you to receive updates on important communications. If you don't have an email, that is ok. Tap 'Create account' to get access to your free account!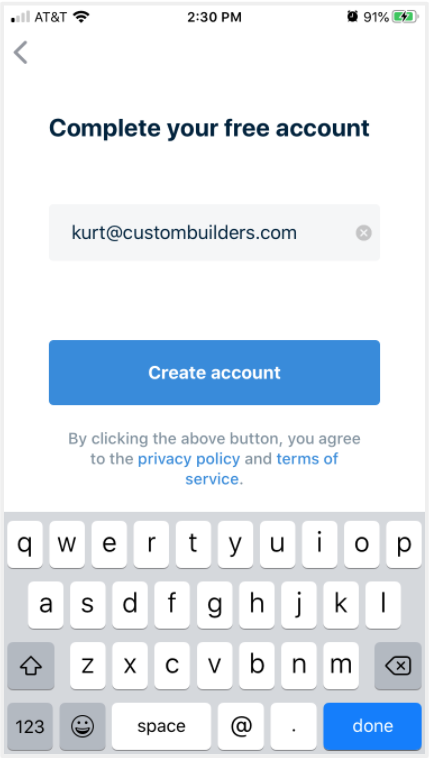 Need more help? Reach out to us here: help@joinrivet.com