On Rivet, you can create and assign tasks to anyone, regardless of if they use the app or not.
There are three places you can create tasks in the app: within any group chat, from any Project section, or from the Tasks section. From the Project or Tasks section, simply hit the '+' icon in the top right hand corner.
Today, we'll go over how to create a task from within any chat.
1) Once in a chat, tap the blue bar at the bottom of the screen that says 'Create a task'.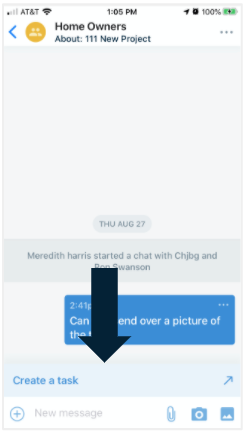 2) This will pull up a task window. Fill in the task details and tap 'Create task'. This will add the task you just created to a list of tasks.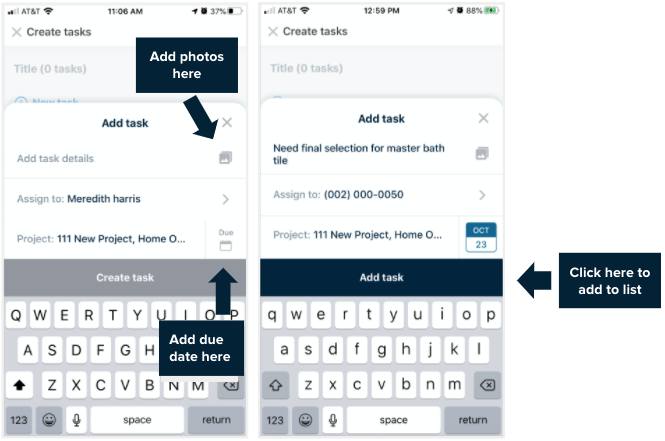 NOTE: If you only want to make one task, that is ok too! Just tap 'Next' to select how you'd like to notify the assignee(s) of the task.
3) Once you create one task, tap the link that says '+ New task' to add more to the list. To make it easier, we'll pre-fill the Assignee, project, and due date based on the last task you created!
There is also an editable title. Tap the words 'Title' to update the name. In the visual below, a title has already been added.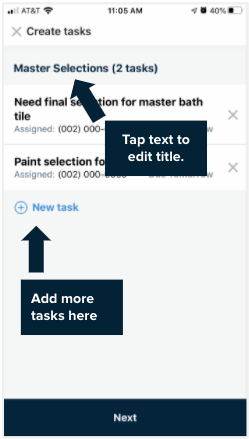 4) Once you've added as many tasks as you want, tap 'Next' to choose how to alert people about their tasks.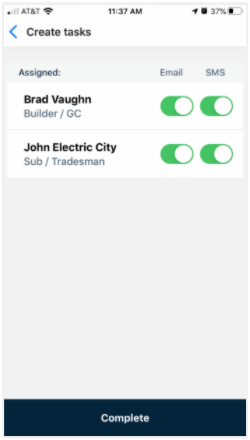 4) Tap the 'Complete' button at the bottom of the screen, and you're all set! You will be able to see and check on the tasks you just created in the Project --> Tasks and Tasks sections.
Still have questions? Reach out here: help@joinrivet.com