On Rivet, you can create and assign tasks to anyone, regardless of if they use the app or not.
There are many places you can create tasks in the app: within any conversation, from any Project, from the big, red floating '+' button, or from the Tasks section.
From the Project or Tasks section, simply tap the '+' icon in the top right hand corner.
Today, we'll go over how to create a task from within any chat.
1) Once in a chat, tap the check box icon in the input bar show below.
2) This will pull up a task window. Fill in the task details and tap 'Create task'. That's it!
There are other things you can add to a task (pictured below). All of these fields are optional and can be added to later, we just wanted to make sure it was quick to create a task in the field.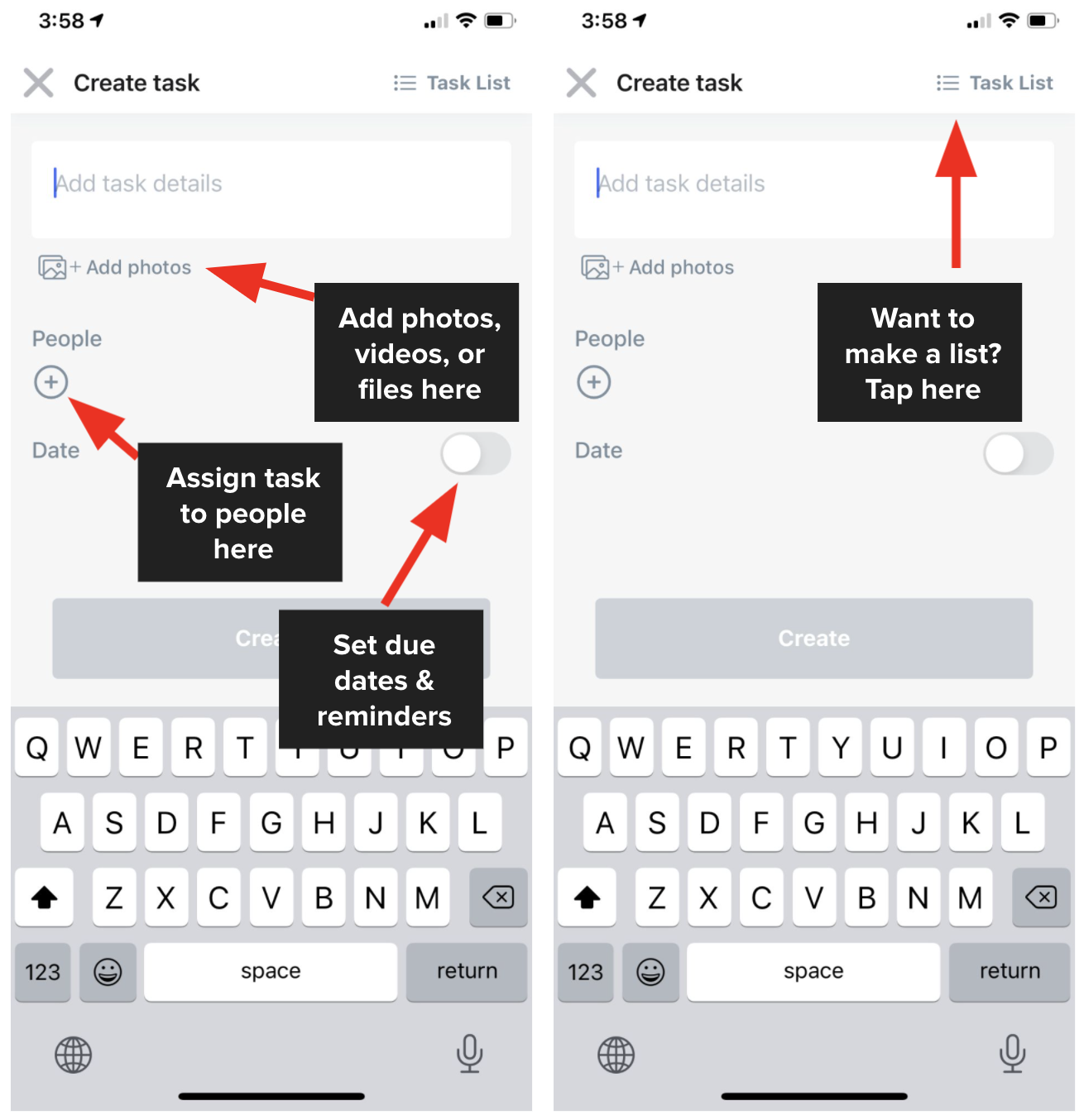 NOTE: all tasks created from a Project Channel or Direct Message will be associated with these things.
How to send someone a task via SMS or email
If you'd like to notify someone of a task via SMS or email, simply assign the task to them, and turn on the method you'd like to use.
I've outlined the steps below:
1) Tap the task, and tap the '+' under the 'People' section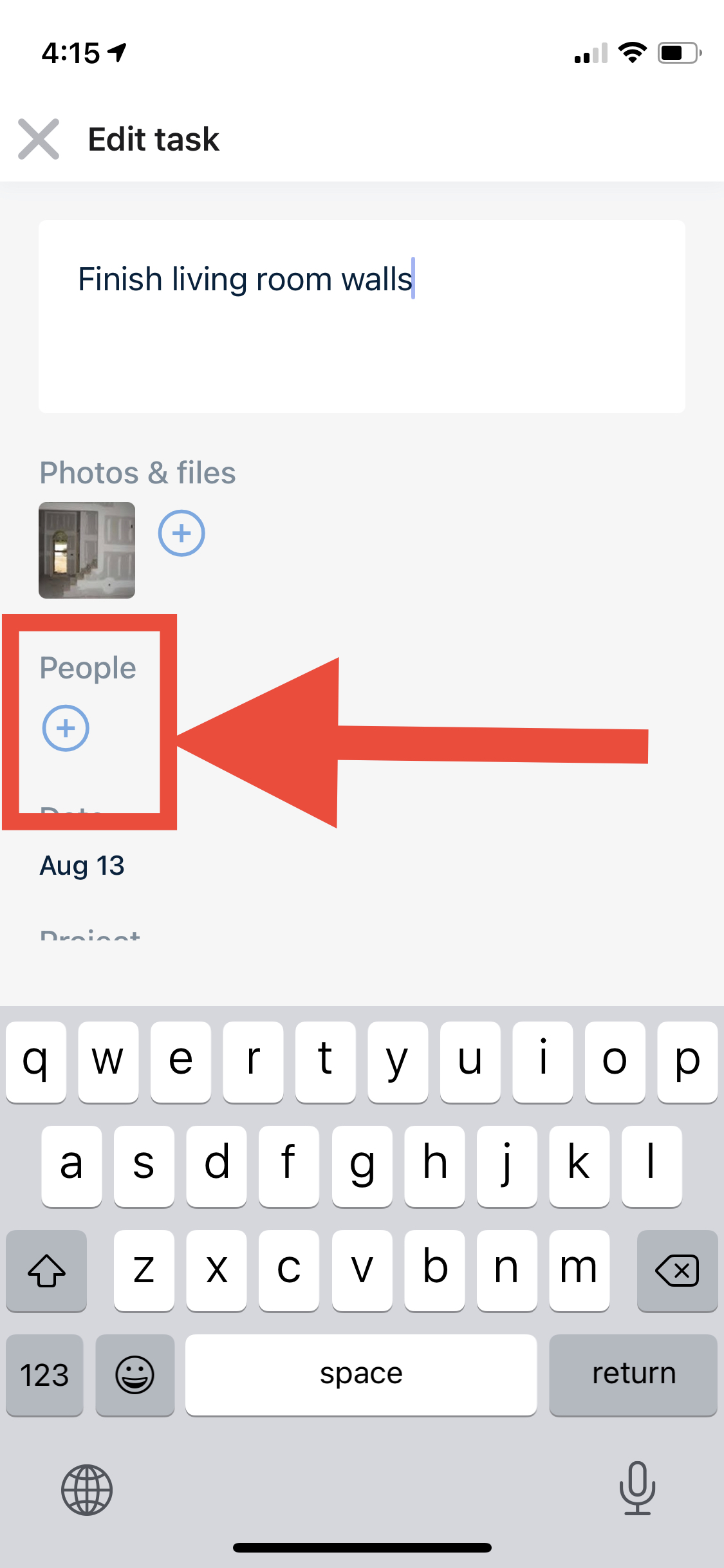 2) This will bring up your contacts (if you've granted Rivet access) and your team's Shared Directory (if you've set that up). Select the people you'd like to assign to the task. Once you've done that, tap 'Done'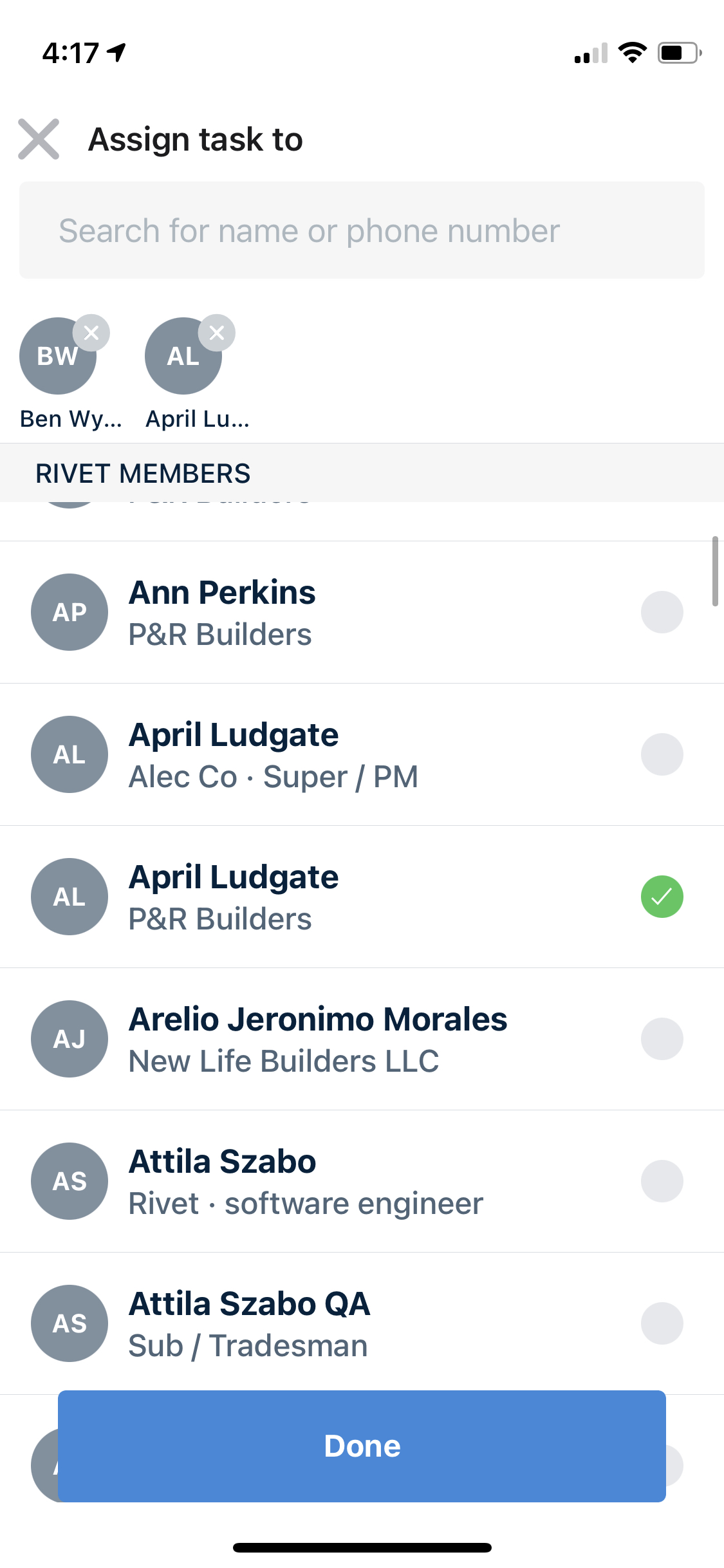 3) At the bottom of the task, you should now see the two individuals you've added. If those people have the app, there is no need to sent the task via SMS or email as they'll be notified via push notification.
For people you add who are not Rivet members, you'll need to enable either email or text (SMS) so we can let them know what task(s) you need them to complete.
Once you've made your selections, tap 'Save'.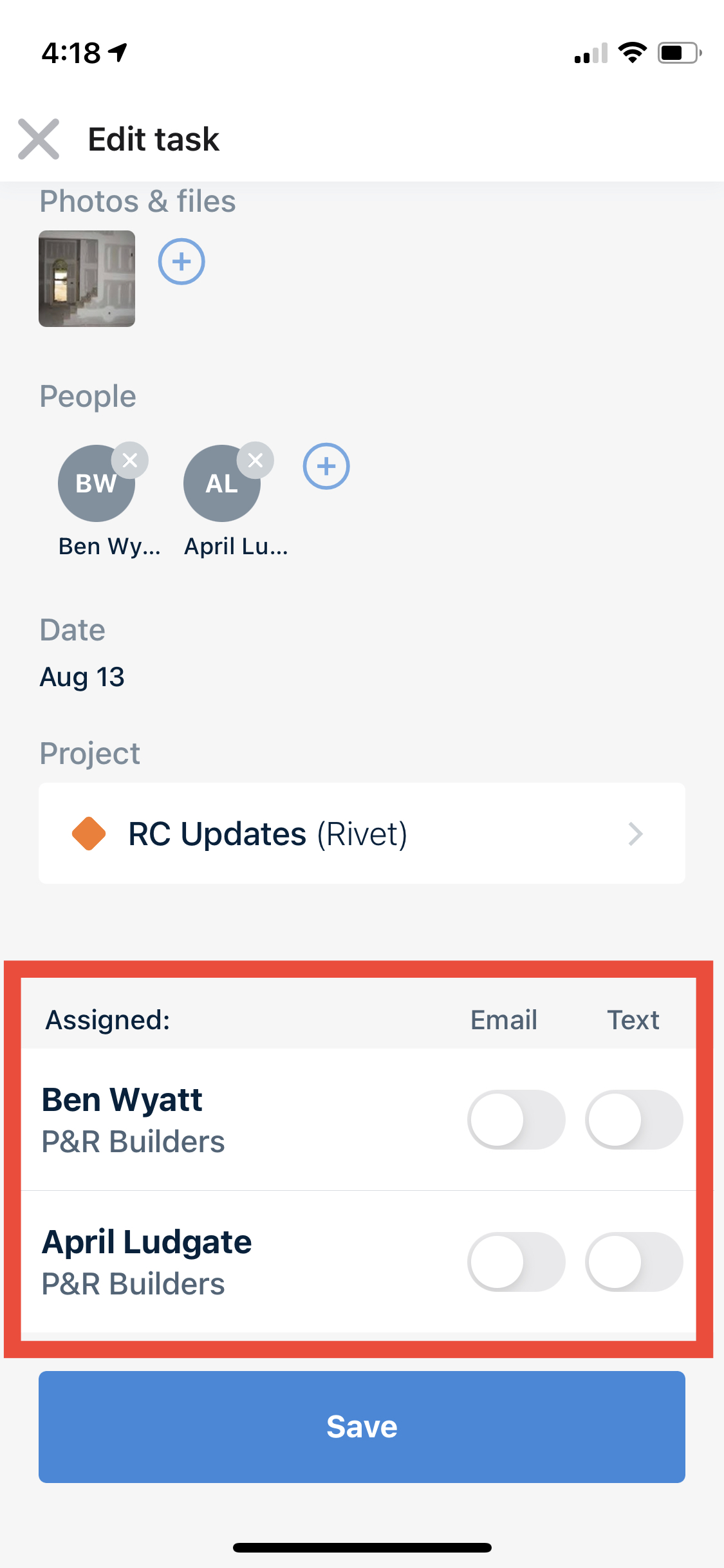 Have more questions, feedback, or want to request a feature you don't see? Reach out here: help@joinrivet.com