On Rivet, you can add events to shared project calendars so that everyone can see what's coming up. Or, you can keep events private by adding them without a project selected to help you remember what's next!
The best part: you can add anyone to events whether they have an accounts on Rivet or not.
If invitees are not on Rivet, you can choose to send a text to let them know they've been added, and set custom reminders as the event approaches which will send them reminders via SMS.
Here's how it works:
1. In Rivet, tap the 'Calendar' tab found on the bottom navigation.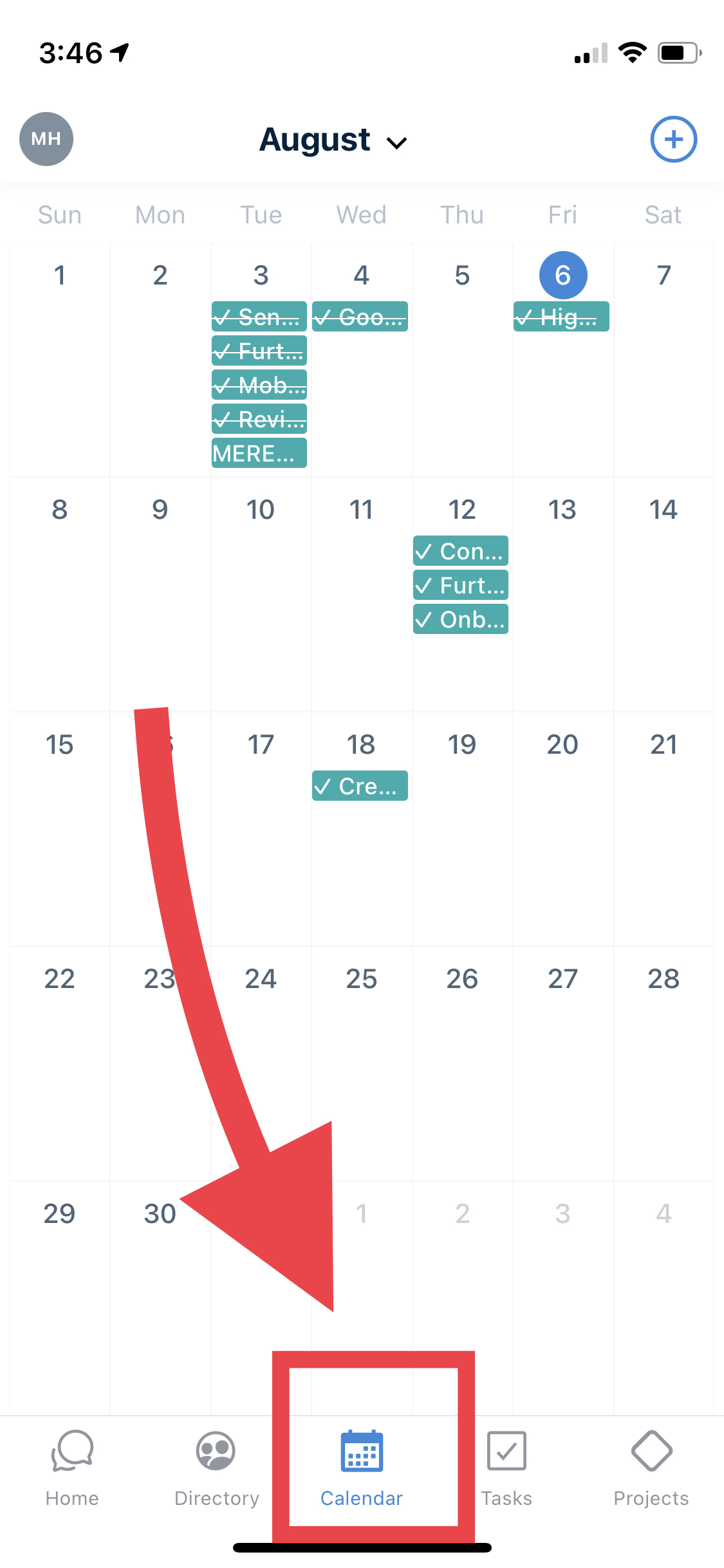 2. From the calendar, tap the '+' in the top right hand corner (pictured below), and tap 'Create event'.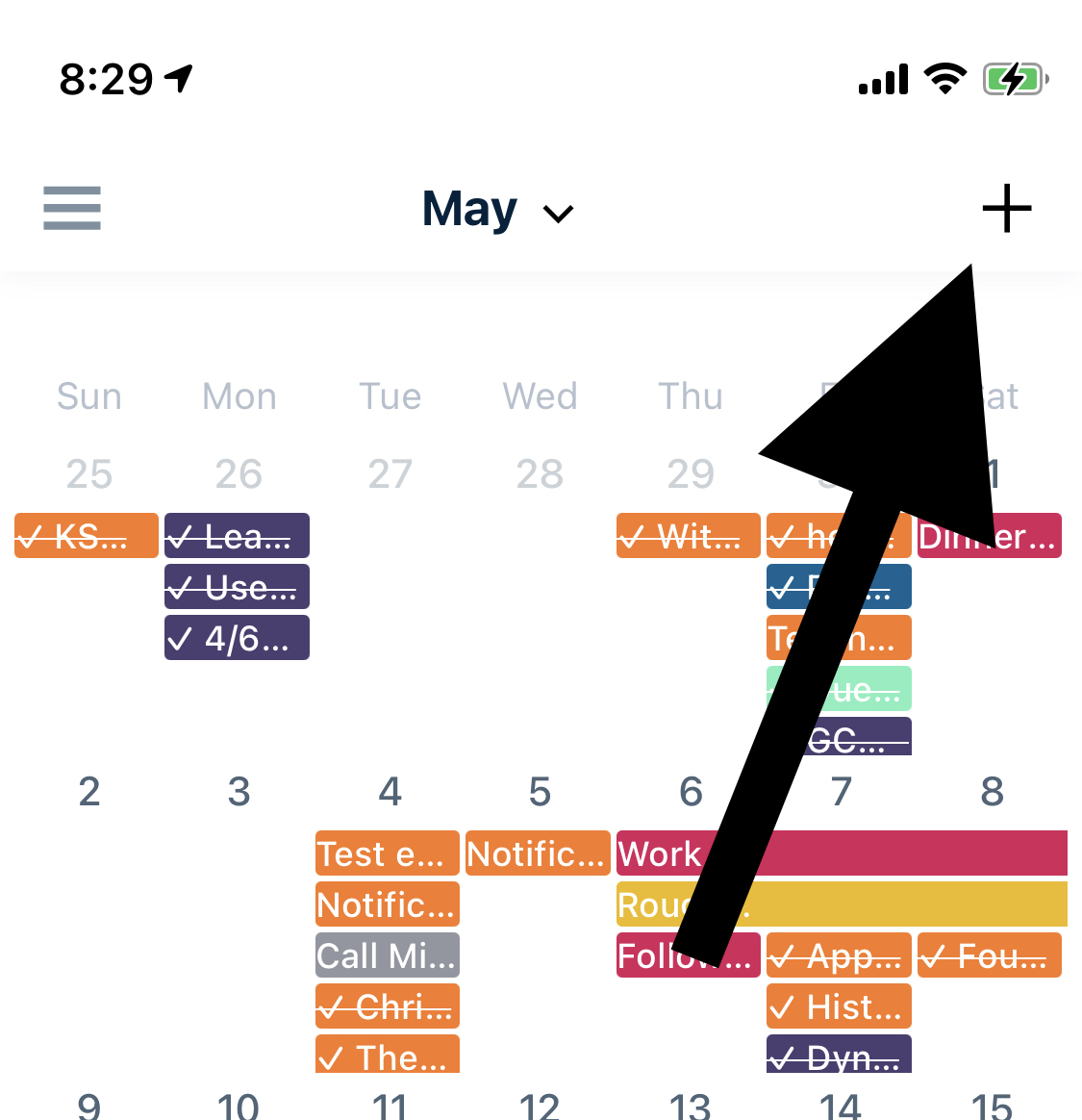 3. Next, add your event title, like 'Rough-in framing', or 'Lumber Delivery Window'.
4. Next, set a start date and time. If time in the event is not relevant, turn the 'All day' toggle on. To select the 'Start' and 'End' date (or time if enabled), simply tap the date or time fields (pictured below) to change them.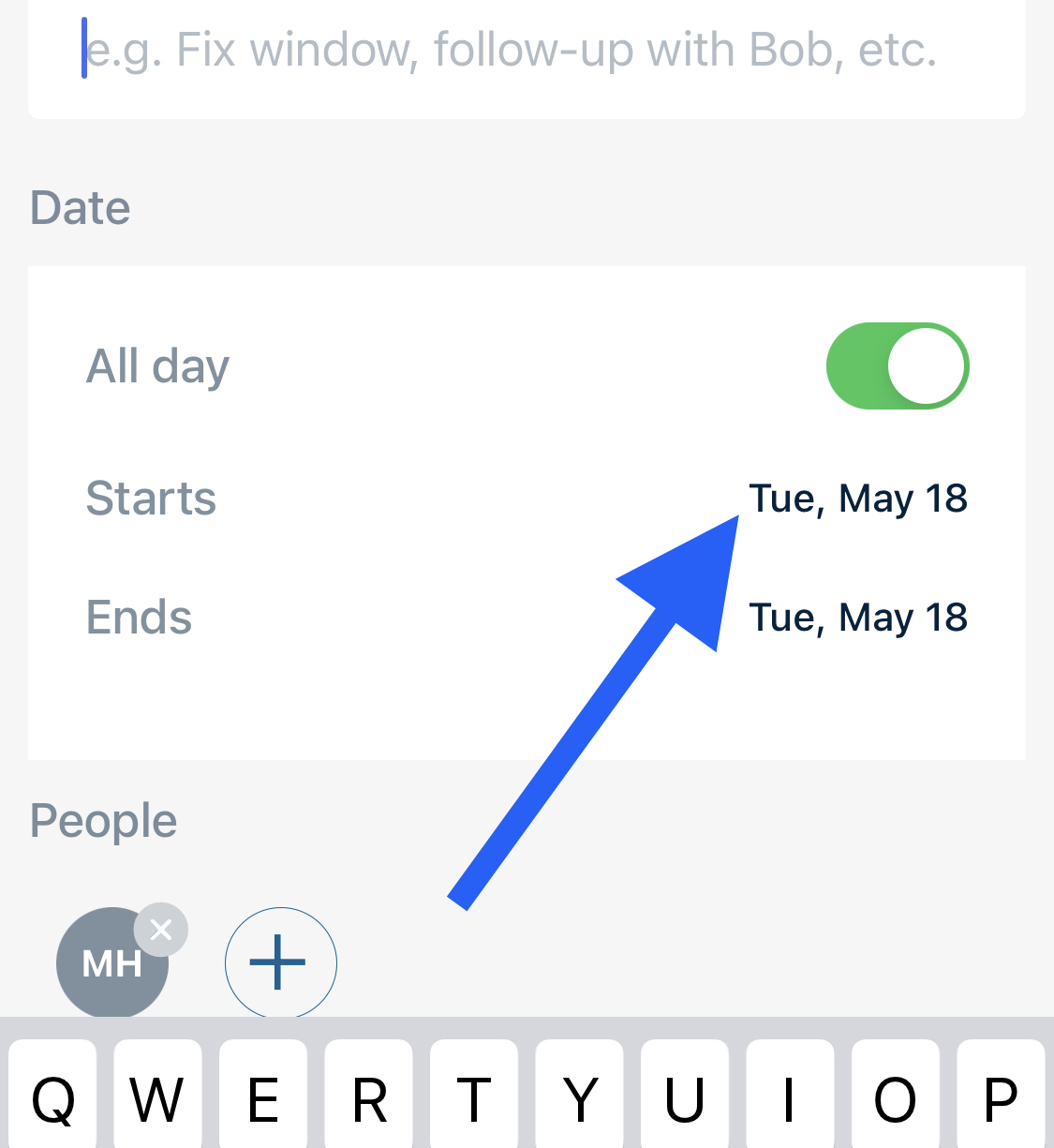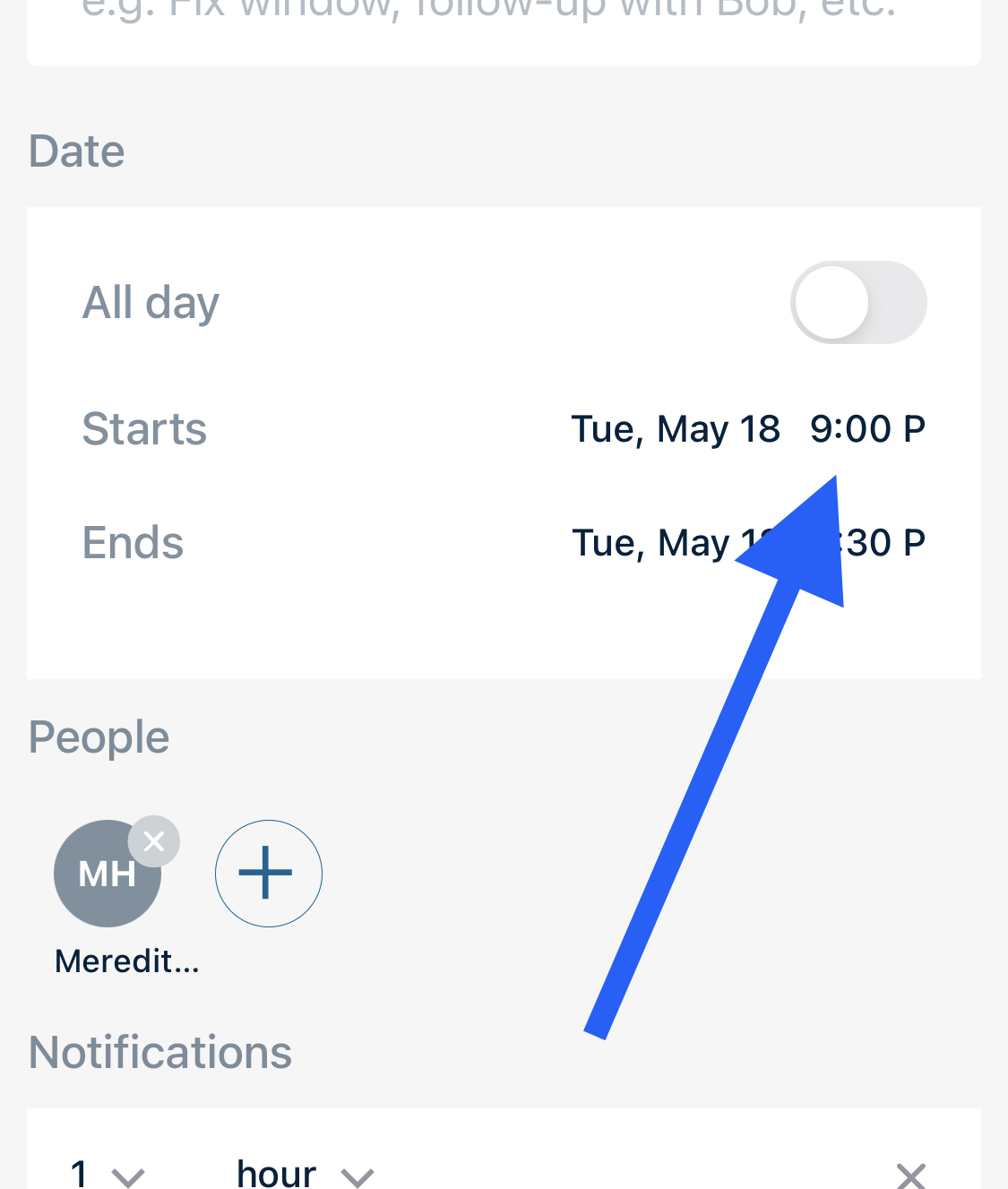 5. After setting title and time, you can tap the blue 'Create' button and your event is created! Those are the only required fields.
Additional event fields:
The 'People' Section - You will be automatically added to your event. To add additional invitees, tap the '+' button in the 'People' section and select who you'd like to add from either your company directory (if it's set up) or personal contacts.
You can also add a new contact by typing the phone number into the search bar and tapping the blue 'Add contact' button that shows up after you've typed the entire number.
The 'Notifications' Section - If you'd like to add or modify notifications, which will remind people of the event as it approaches, the 'Notifications' section will let you do this. To remove notifications, tap the 'x' to the right of the notification. To add notifications, tap the text that says '+ Add notification'.
The 'Project' Section - Here is where you can assign an event to a project. The project calendar is a shared calendar and adding events to a project calendar will allow any member of that project to view the event, whether they're an invitee or not.
If you add an event to a project calendar, and one of the event invitees is not part of that project, they will only be able to see that one event. If you'd like them to see the entire project calendar, you will need to add them to the project in the 'Members' tab of the project section.
The 'Notes' Section - Add any event details here, like instructions, codes, contacts, or other relevant information for the event.
Have questions? Want a demo? Reach out to us: help@joinrivet.com