Adding project info to your projects on Rivet is a quick and easy way to make sure things are accessible to everyone, anywhere.
Here's how:
1. Tap the 'hamburger' menu found in the top, left hand corner of the app.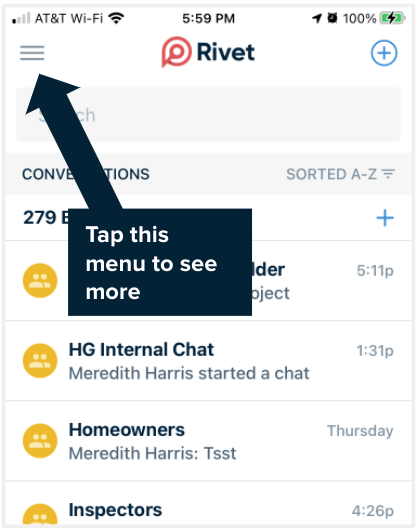 2. Tap the project you'd like to add information to.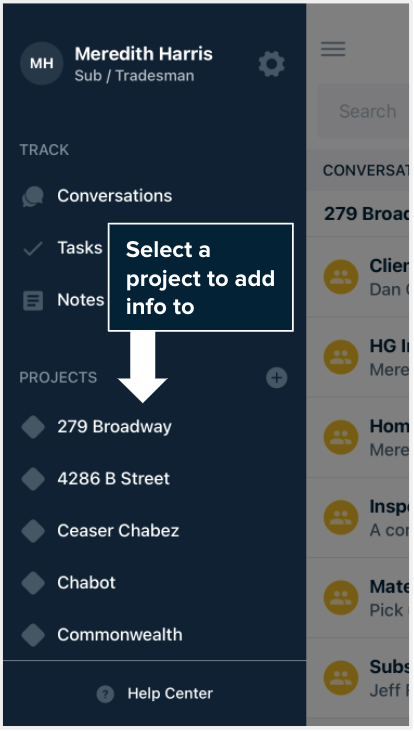 3. Once in the project, in the horizontal menu, tap 'Info'. You can also swipe left to move through the menu options.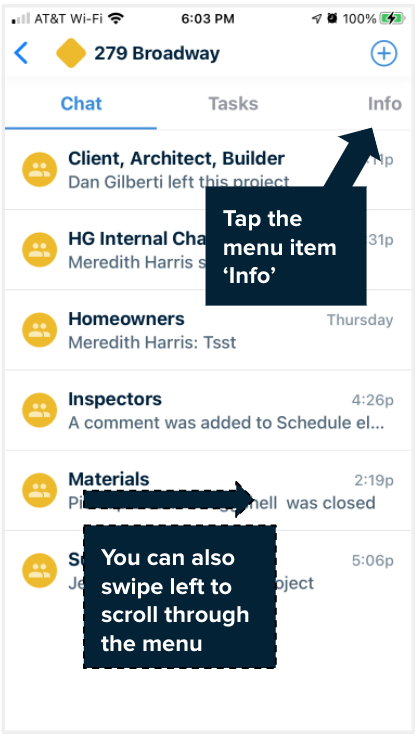 4. Once in the 'Info' section, tap 'Add a field'.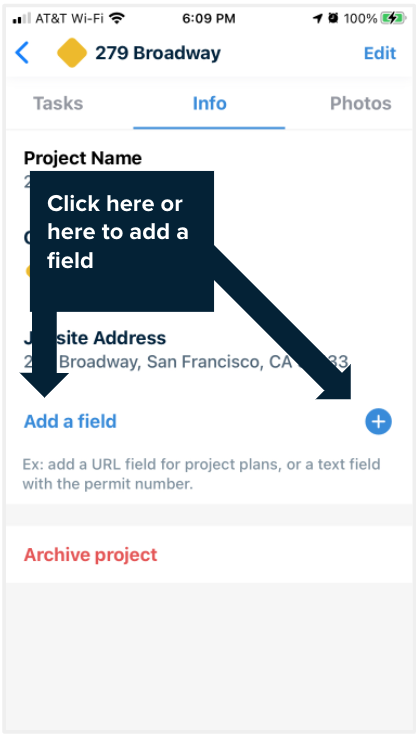 5. In the modal that comes up, first select the type of field you'd like to add. For example, if you want to provide a link to the plans hosted in your Drive or DropBox folder, select 'URL'. If you'd like to add something like a permit number or lock box, select 'Text'.
In this example, I'll be adding a link to plans that are hosted on a Dropbox folder.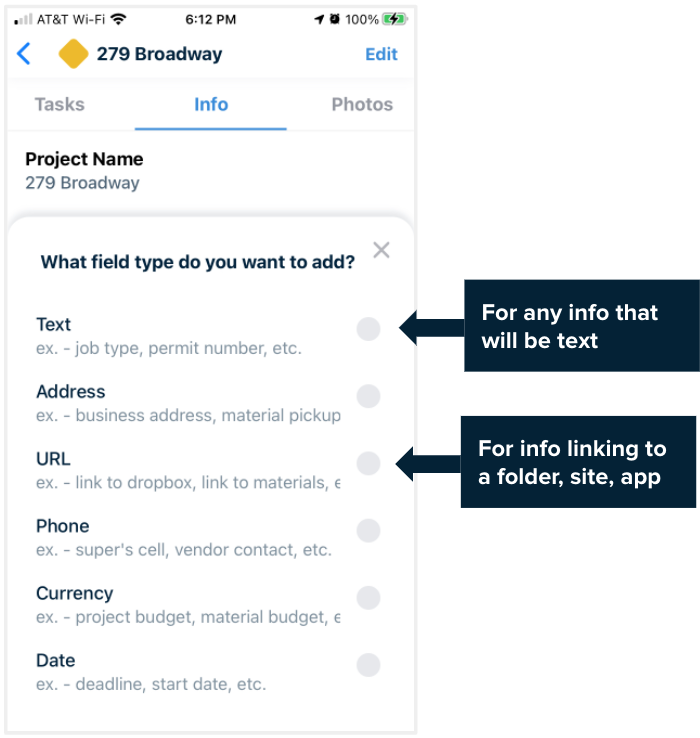 6. Next, name the field that you're adding. In this example, I'll name it Project Plans, because that is what the link I will add will lead to.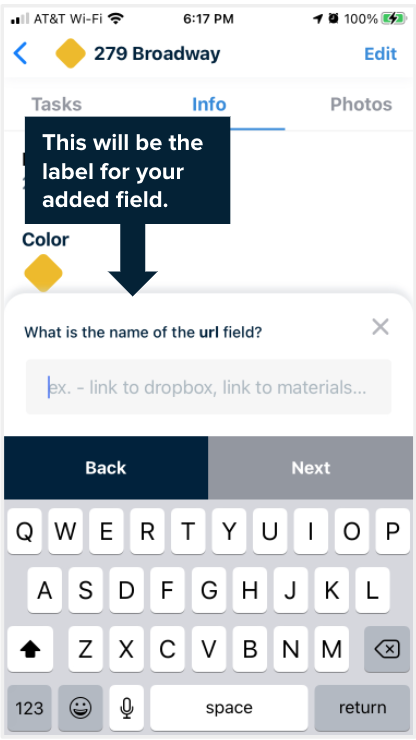 7. Finally, add the link relevant to the field you're creating. In this case, I copied the URL from my Dropbox folder, and pasted it into the field. Once you've done that, tap 'Add field'. Your field will now show up, all links will click through to the source.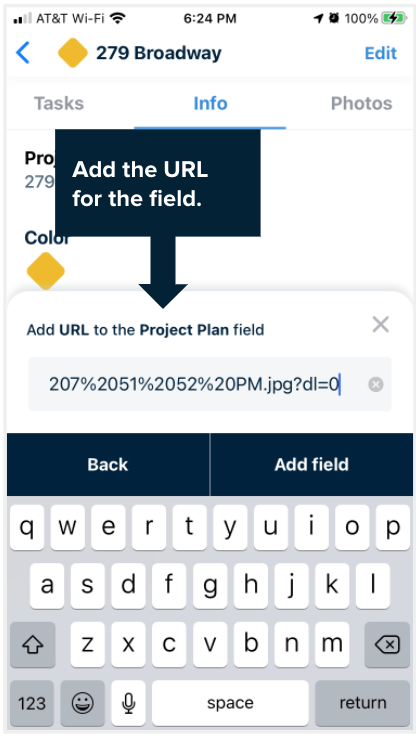 TIP: All URLs will click through to their source. All addresses will click through to the native maps application. All phone numbers will pull up the native phone app to call.