You may have noticed this banner at the top of some of your chat feeds:
This is to warn you that you've created a conversation with individuals that have not yet created an account on Rivet.
Until those individuals join Rivet, in order to communicate with them in the chat you will have to send your message as an SMS, or create a task, and send via SMS.
Here's how to send an SMS:
1. In the bottom left hand corner of the chat, you'll see a '+' icon. Tap it.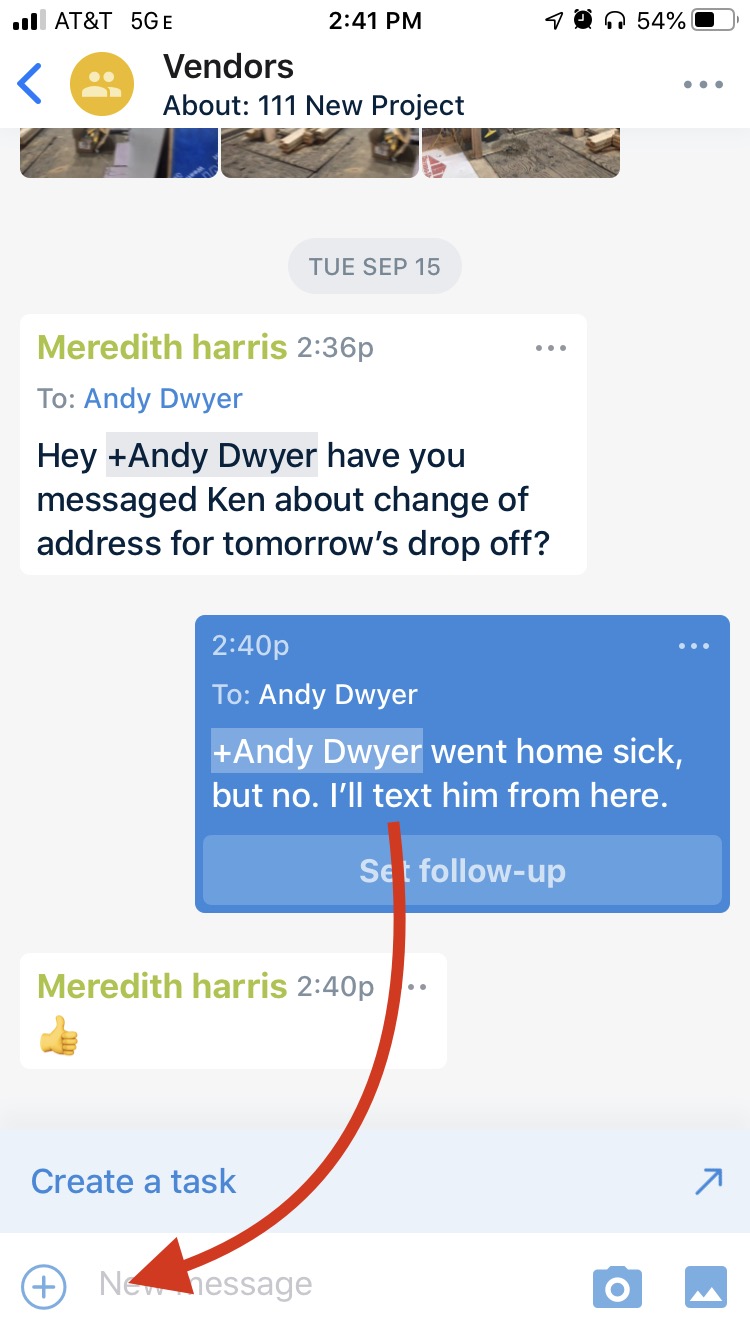 2. In the menu that pops up from the bottom, tap 'Send text'.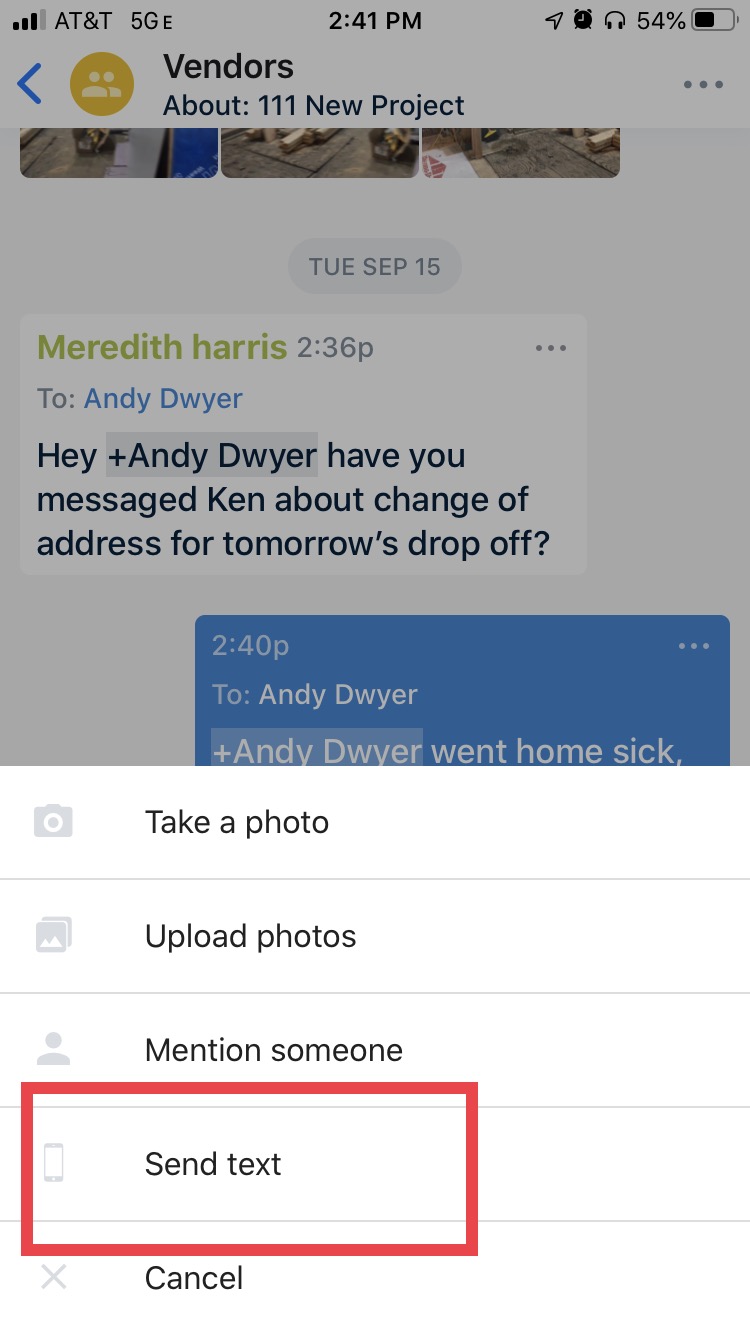 3. Select the person (or people) you'd like to send the message to from your list of contacts. NOTE: you will need to give permission to the app to use your contacts.
4. Your message will 'publish' in the chat feed you sent the message from, so others in your chat can see you sent it, and we'll also send that message via text to whomever you added to it.
5. When the individual replies, their response will pull into the chat for everyone to see.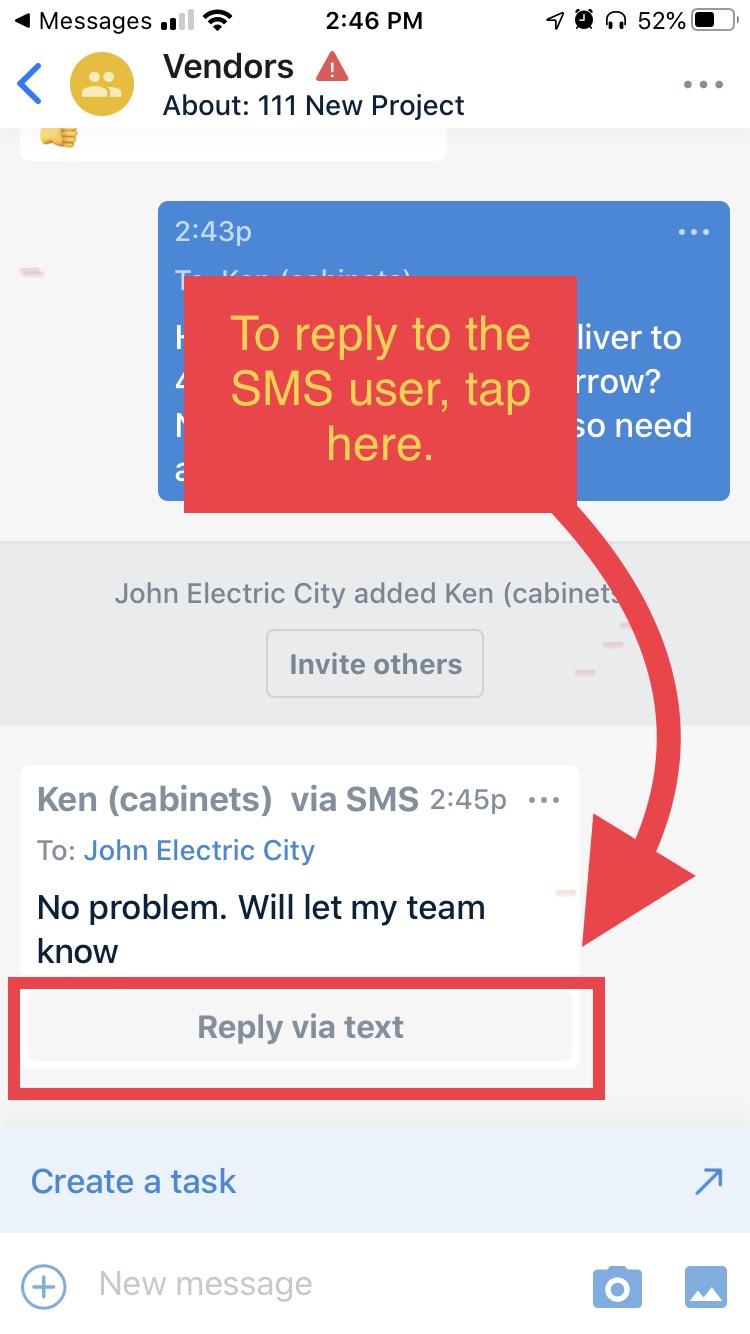 NOTE: You will know that the individual is not a Rivet user because their message will have a 'Reply via text' button on it. If you'd like to reply to that user, tap the button and your reply will be sent via SMS.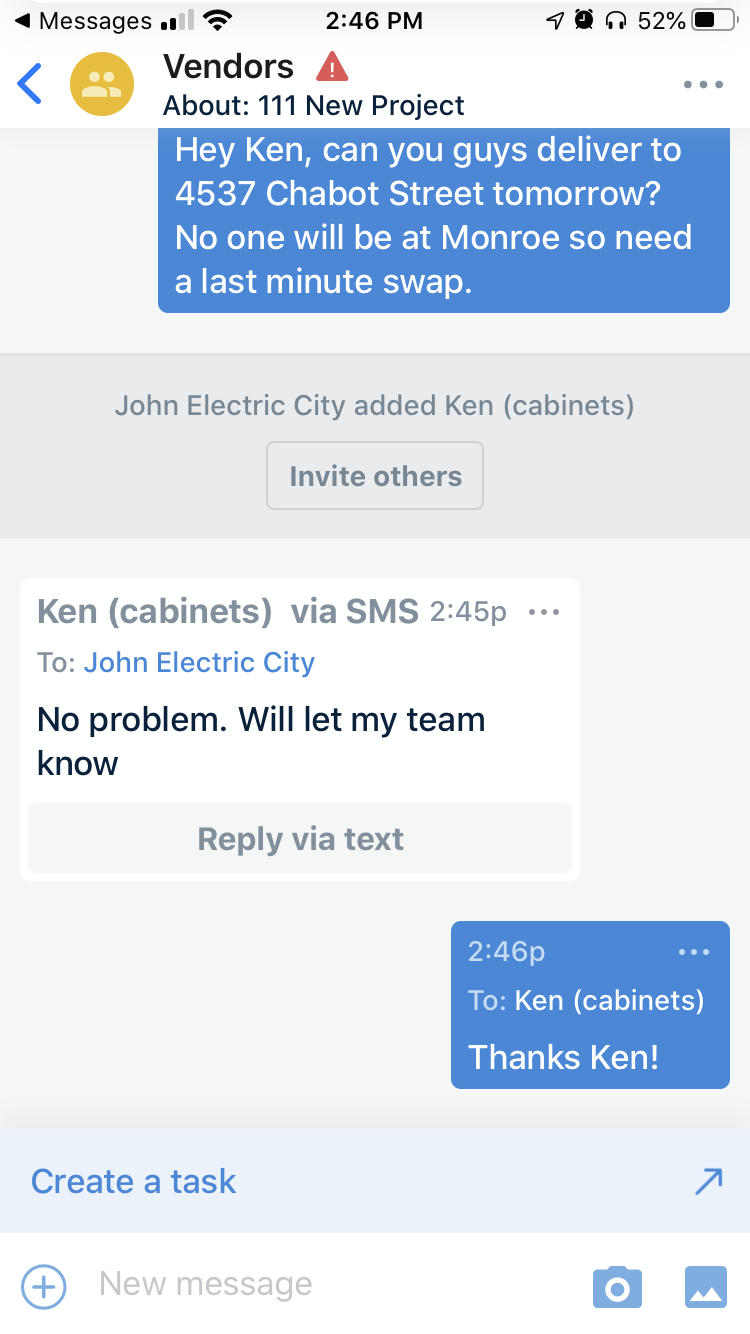 You can also send messages by creating a task and sending it via SMS. Here is a help article on how to do that.