Updating your information on Google is fast and easy if you've already claimed and set up an account to manage your Google Business Profile. If you have not, you can either add or claim your business, or at the very least need to verify your Business Profile here to be able to update the information.
From your desktop computer, laptop, or mobile device, you can find and update your business info by going directly to Google Search or Google Maps.
Updating via Google Search
1. Go to Google Search and make sure you're signed into the Google account you used when claiming or adding your Google Business Profile. You can see the sign in button in the top right hand corner.
2. After you sign in, go back to Google Search if it didn't redirect you back to the empty search page.
3. Type in the exact name of your business into the search box and hit enter.
4. In the search results, you should see your business listed at the top, and to the right positioned on a Google map.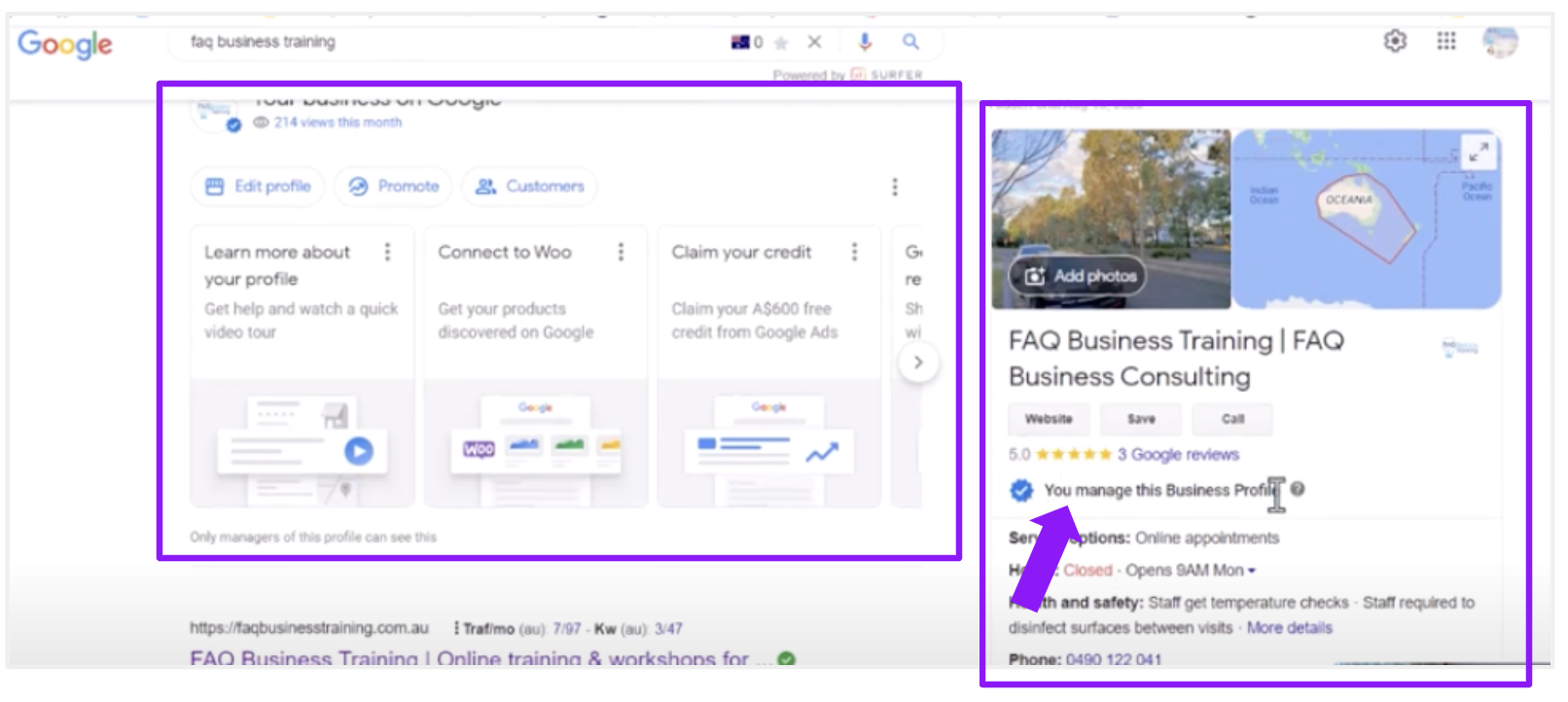 5. Select the 'Edit profile' button above the left side result pictured above, or scroll down, and edit the info from the right side result (also pictured above) and click the blue, underlined text that says "Edit your business information".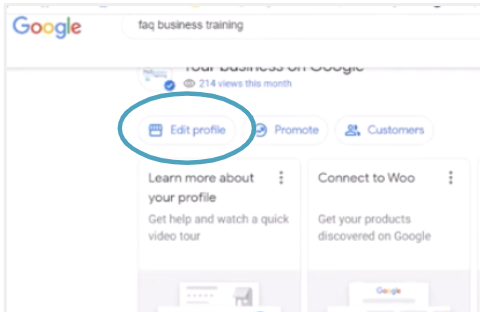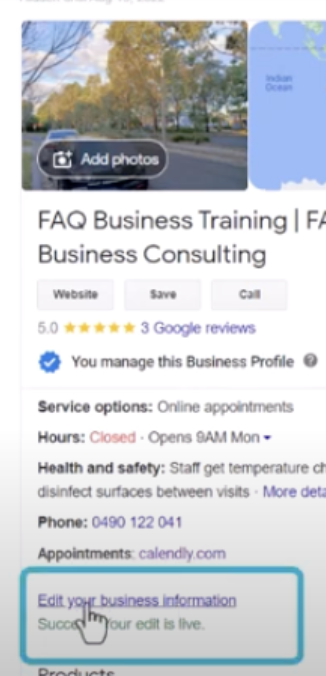 6. This will bring up a screen with all of your business information. Click "Contact" or scroll to find the "Phone number" field.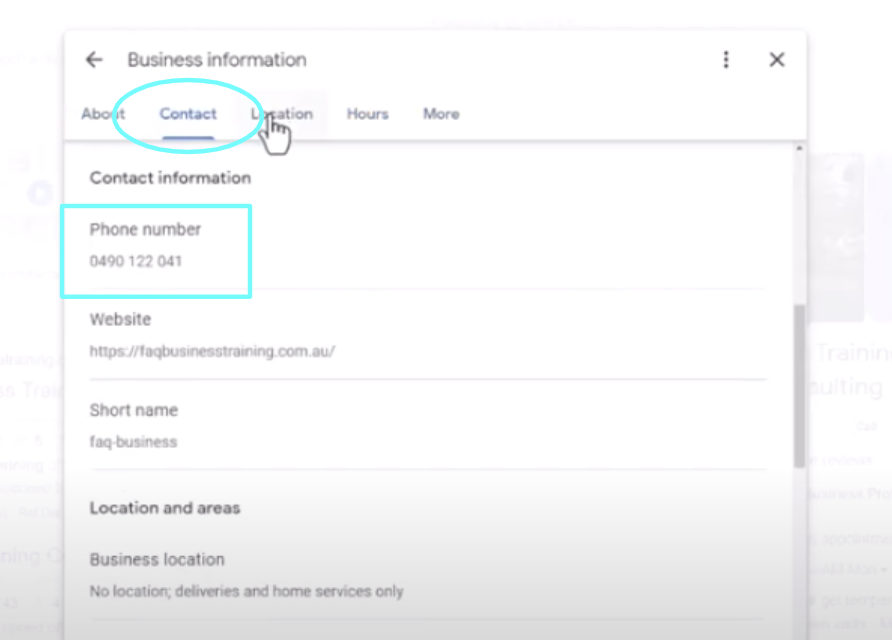 7. Replace the old number with your new Tellhop number and click the blue 'Save' in the bottom left hand corner.
TIP: you can find and copy your new number on desktop by clicking 'Settings' found in the bottom left hand corner --> then click 'Company info' --> then click the blue circle button with three dots to the right of your phone number --> then click 'Copy'
Here is Google's official help page if you want to read or watch their video.
Here is a much longer, but very clear video from FAQ Business Training that goes over even more helpful info for not only updating your phone number, but all the extra bits that will help your business get more attention from Google searchers.
Questions? Reach out anytime!
email: help@tellhop.com
call/text: (510) 281-8840